Services
App Development
Graphic Design
Website
Multi-city festival? Pizza celebration? We're in! Pizza City Fest looked to us to help define their brand identity starting with a logo designed from scratch all the way through to the posters sold on event days. We collaborated with the PCF team to create a modern look and high-performing website that could evolve along with their festivals.
---
Pizza City Fest Chicago was first launched in 2022 by 13-time James Beard Award winner, Steve Dolinsky. The fest brought together 40 of the region's best pizza makers along with pizza panelists for two days of pizza appreciation. Since then, the brand launched Pizza City Fest L.A., hosting another 40 unique pizzerias from Southern California.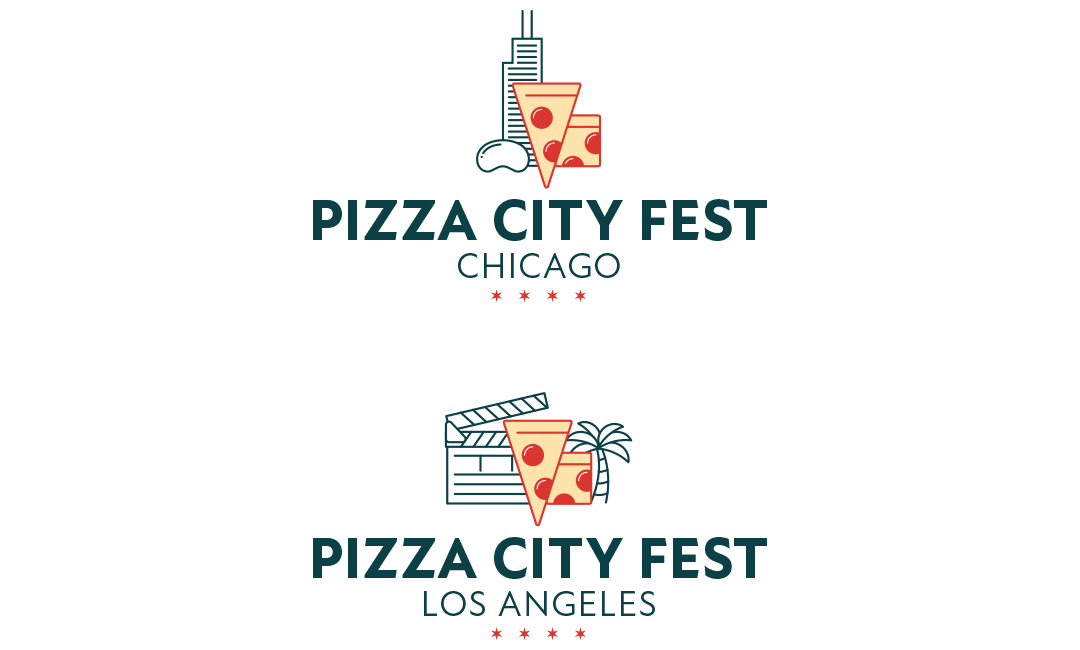 Having collaborated on previous projects with Steve Dolinsky, FYD was entrusted to develop the brand strategy of Pizza City Fest from its inception. This is always a fun challenge for our team. We began with the logo and website compositions while simultaneously bringing together the messaging. Our strategy ultimately included design, content, development, merchandise, and paid marketing.
Our experience in the event industry played a big part in crafting the UI for the Pizza City Fest website. We know users want to learn about the event, where to buy tickets, and how they can further interact with the brand through merchandise. Specific to PCF, we also needed one site to present multiple locations in an intuitive way. Lastly, we needed to build a site that could handle mass influxes of traffic following press releases and media attention. Our final product is a web experience that matches the excitement level of those looking to attend the event.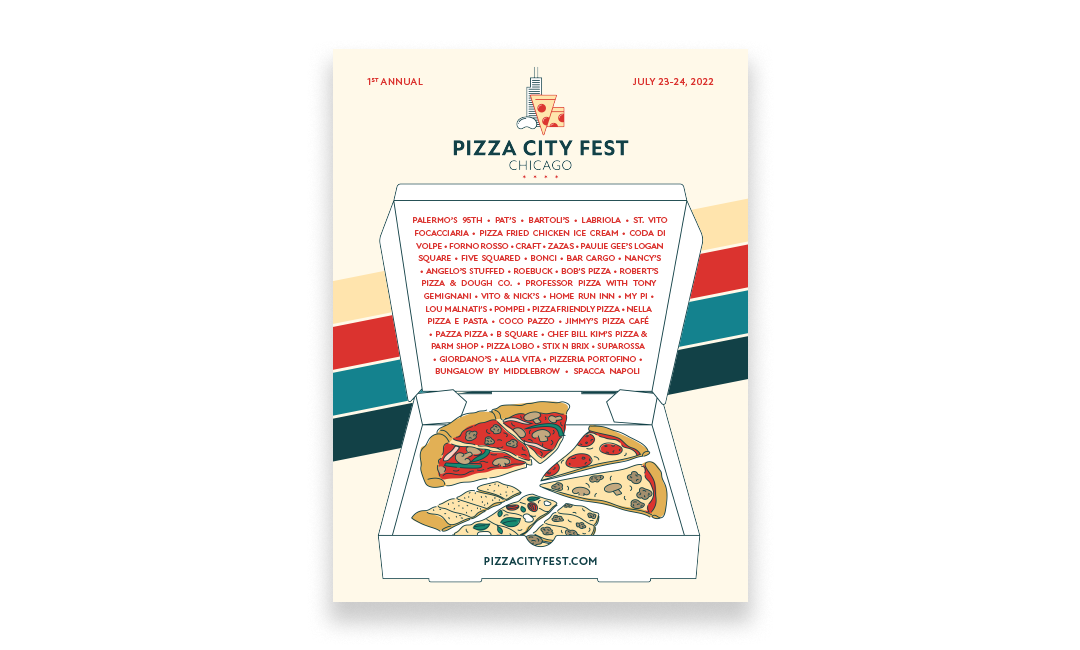 Event merchandise for the Chicago fest carried over digital design elements, in keeping consistent with the brand identity. But in addition, we kept in mind that our audiences' purpose in interacting with the brand is to have fun. So, keeping the audience in mind, our team infused fun into the process of designing PCF merchandise.