ThermoGenesis
Creating a medical website with multi-audience experiences
Services
eCommerce
Graphic Design
SEO Strategy
Website
Being a pioneer in their industry, our goal in redesigning the ThermoGenesis website was to foster an image as innovative as the company. The website redesign required us to create a customized user experience that enabled users to research the brand in detail. We identified three key pillars prevalent throughout the site:
Consumers: showcase ThermoGenesis' product offerings
Investors: access to the information about the company
Potential employees: a customized employment hub for applicants to submit through
---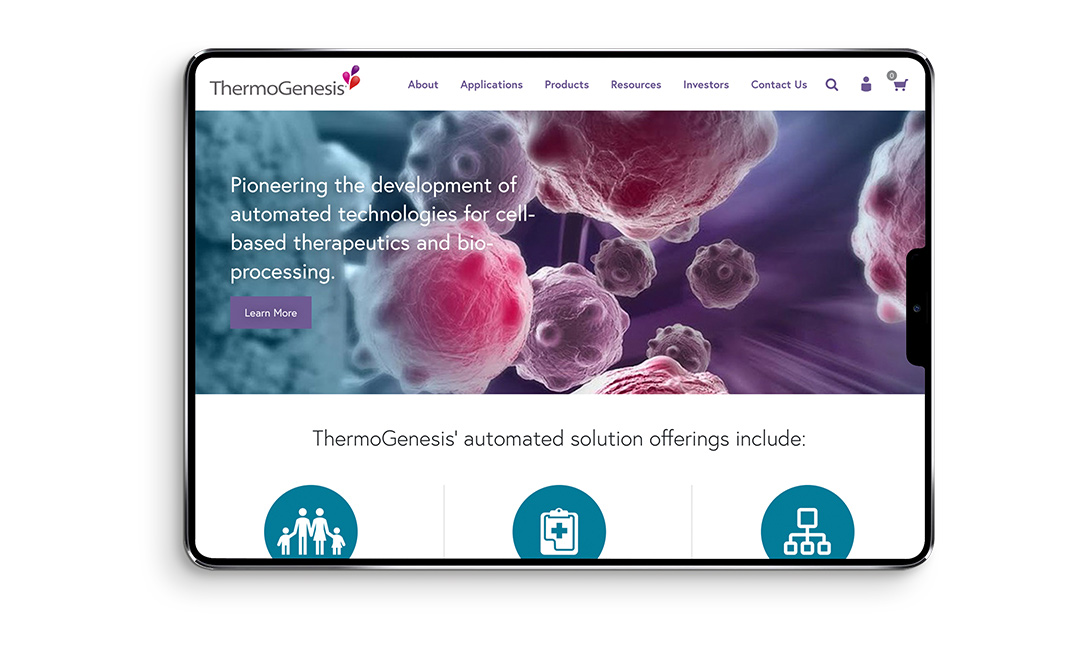 ThermoGenesis is a market leader in the development and commercialization of automated cell processing technologies for the cell and gene therapy field. The company markets a full suite of solutions for automated clinical biobanking, point-of-care applications, and large-scale cell processing and manufacturing for the emerging CAR-T immunotherapy market.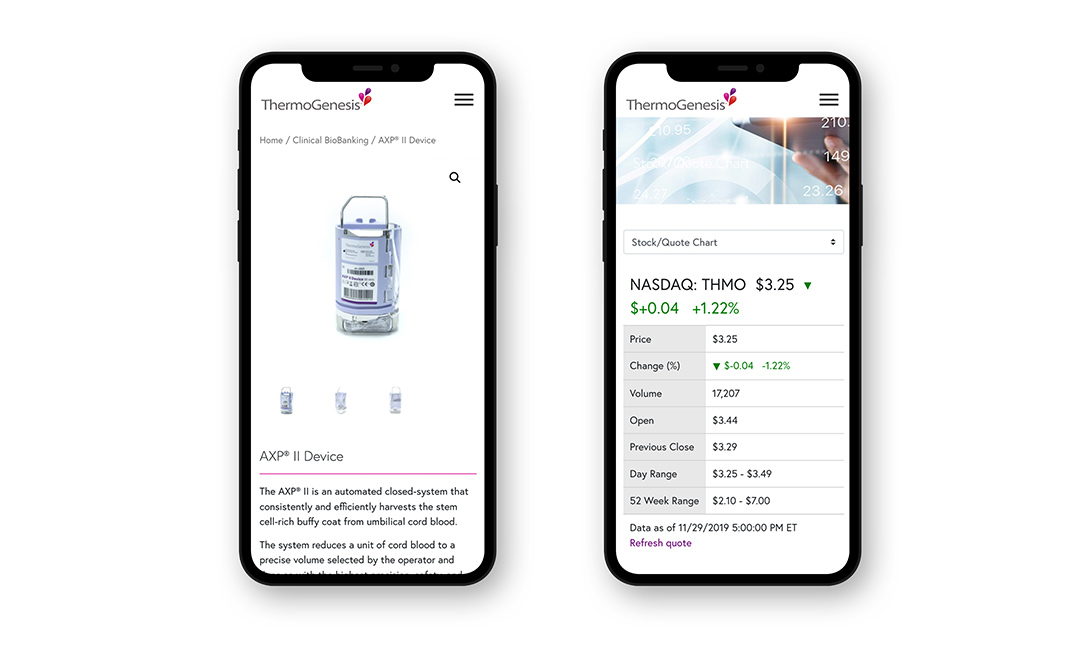 Inspiring confidence in customers is often at the forefront when working with clients in the medical realm. Especially ones who are pioneers in their field. We aimed to achieve this through clear, concise design. The website redesign leads visitors to an understanding of the "what" and the "how" of ThermoGenesis.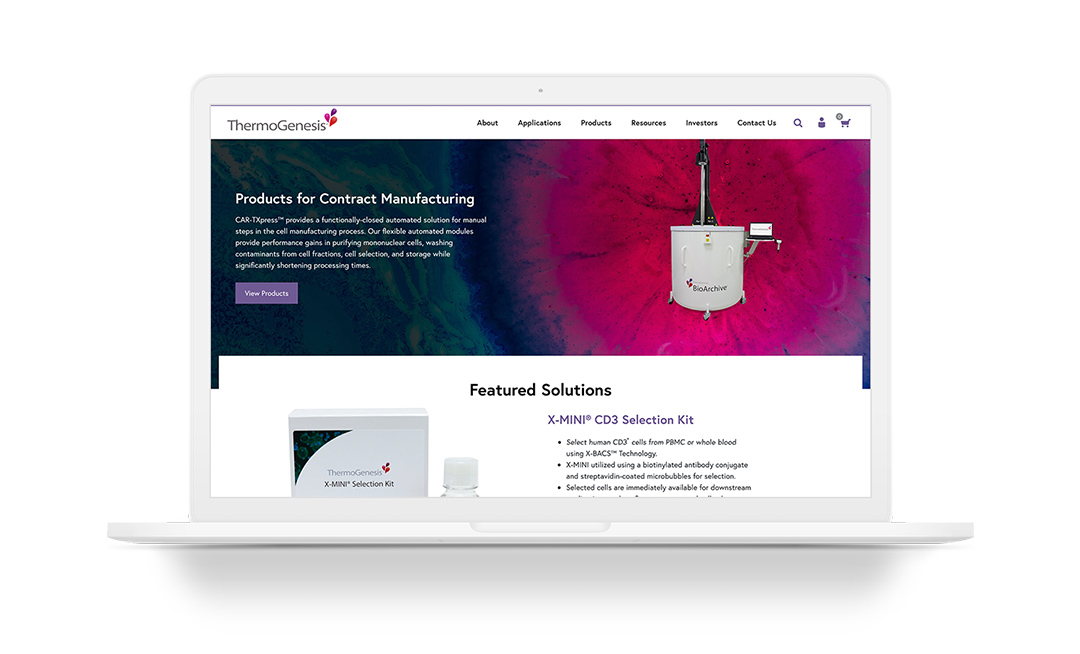 Our team made three significant additions to the ThermoGenesis site to cater to their three distinct audiences: consumers, investors and potential employees. An E-Commerce platform includes individual product landing pages, complete with videos and product resource documents for easier consumer learning. The Investors page now features live stock data that is pulled directly from NASDAQ. Finally, a career application directory makes it easier for applicants to find open positions.