Cell Vault
Innovative design for an innovative company
Services
Branding
eCommerce
Graphic Design
Product Design
Website
Cell Vault offers a cutting edge solution to combating disease. We at FYD worked together to create an identity that was just as bold and clear as Cell Vault's vision. Our focus on building a strong visual representation of the brand aimed to convey confidence and security to their customers.
---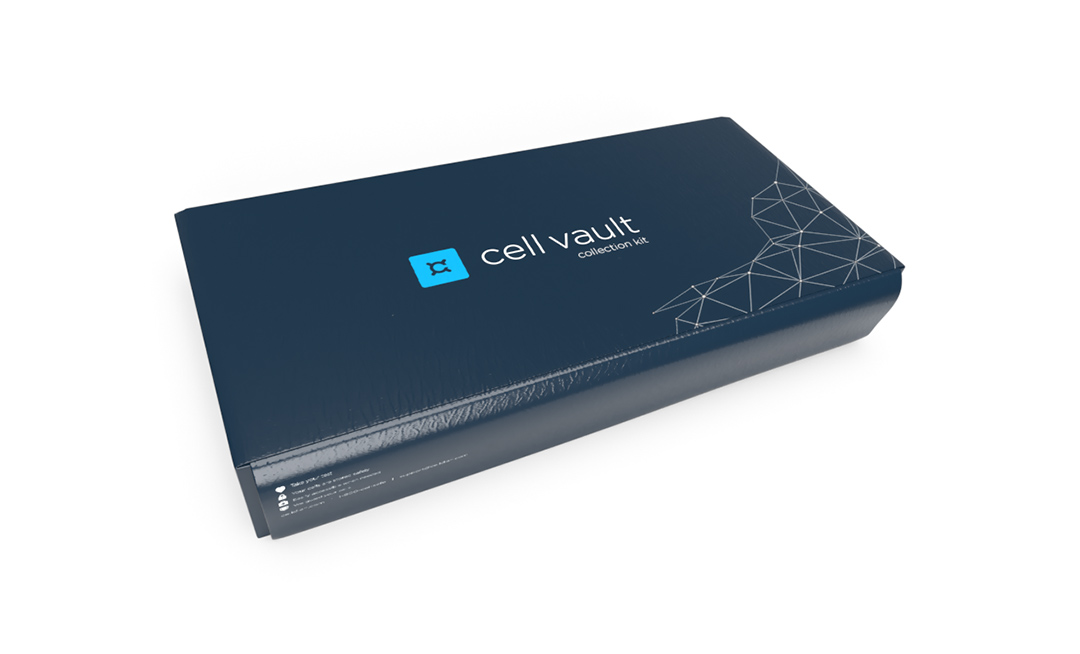 Cell Vault is a Silicon Valley-backed company offering a world's first t-cell banking. Their goal is to combat cancer by preserving t-cells for potential future treatment. FYD worked with the team at Cell Vault to craft a number of design and marketing initiatives. We collaborated on branding, package design, and web development.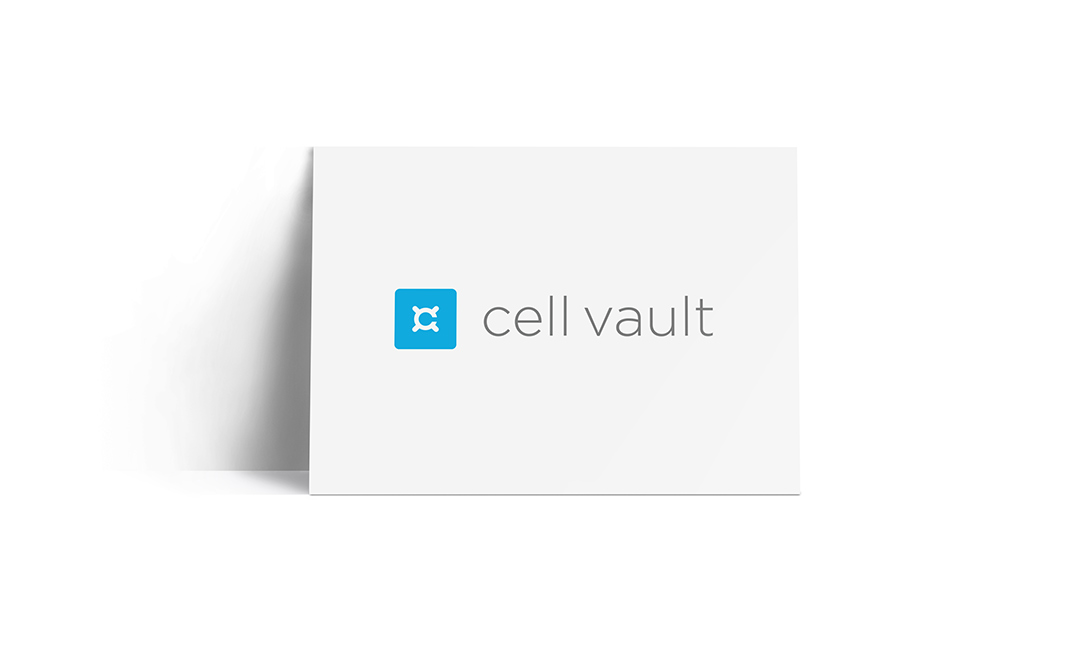 Branding for Cell Vault posed a unique challenge given the company's pioneering status. In approaching the design, we wanted to create visuals that best represented the security and technical aspects of their offerings. The logo mark encompasses both the vault and T-Cell elements in a minimal and easily recognizable fashion.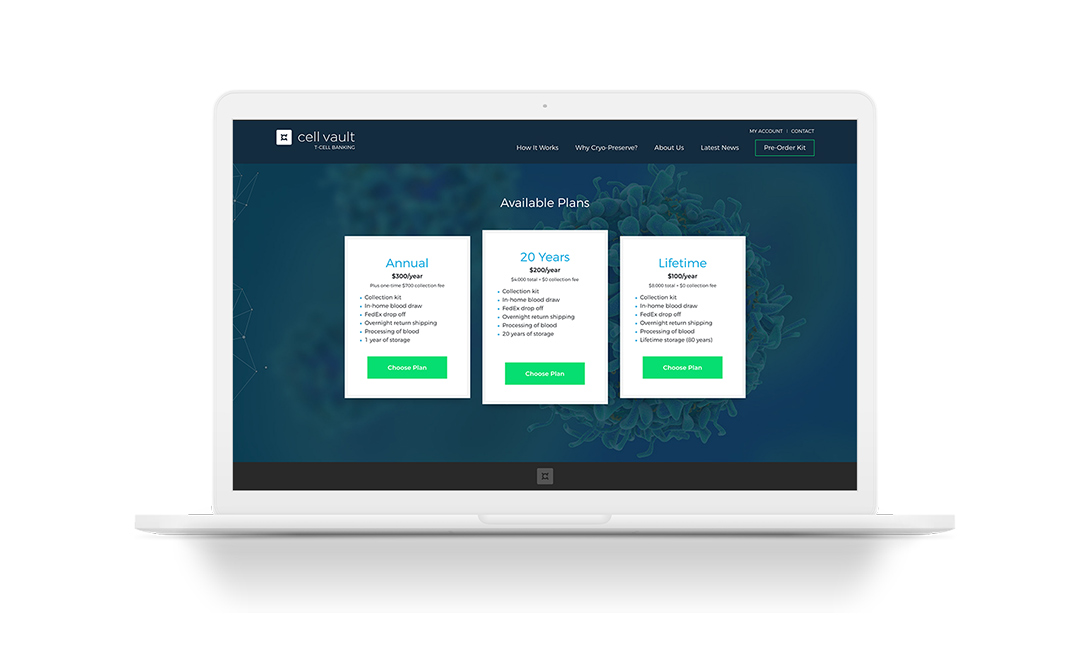 The website required customized e-commerce capabilities along with subscription-based product offerings. Our goal for UX were to introduce visitors to the brand, share insight into the Cell Vault benefits, and call out available plans to choose from.