Dawsons Tree Service
Design & Content Development to Get Found on Google.
Services
Content Development
Graphic Design
SEO Strategy
Website
Dawsons Tree Service has been a staple in and around their community for over 25 years. We collaborated with their team to help build a stronger online presence that reaches a larger audience through a new website, content development, and a focus on alignment for local seo.
---
Dawsons Tree Service, Inc. is known for experience, safety, reliability, and most of all, integrity. Their ISA Certified Arborists undergo comprehensive training, engage in continuous learning programs. They treat and save trees when possible, safely remove them when necessary, and always consider the health of your property as a whole.
With 250+ glowing reviews across all of the major search engines, we wanted users to land on a site worthy of the reputation. We started with a complete website redesign that combined Dawnsons' engaging imagery and our in-depth knowledge of user experience. Next, we aimed to get the Dawsons name in front of everyone researching tree services in their area. Leveraging content development with keyword alignment, FYD optimized the website for local search.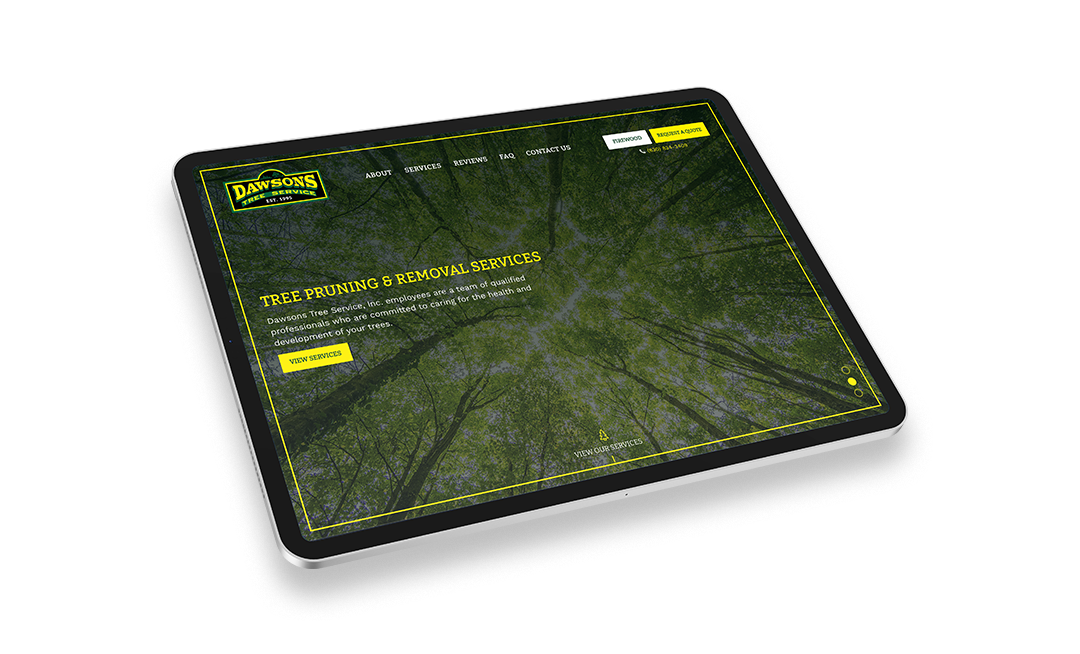 Tree removal & care is not something any homeowner wants to take lightly. Copy that accurately reflects Dawsons' expertise and authority on the subject was written for everything from the homepage to the FAQ section. Without compromising the voice of Dawsons Tree Service, our content development team integrated high search volume keywords to help the brand get found on Google through local seo. The result of our content strategy was threefold:
Inspires confidence
Drives action
Puts the company at the top of "near me" searches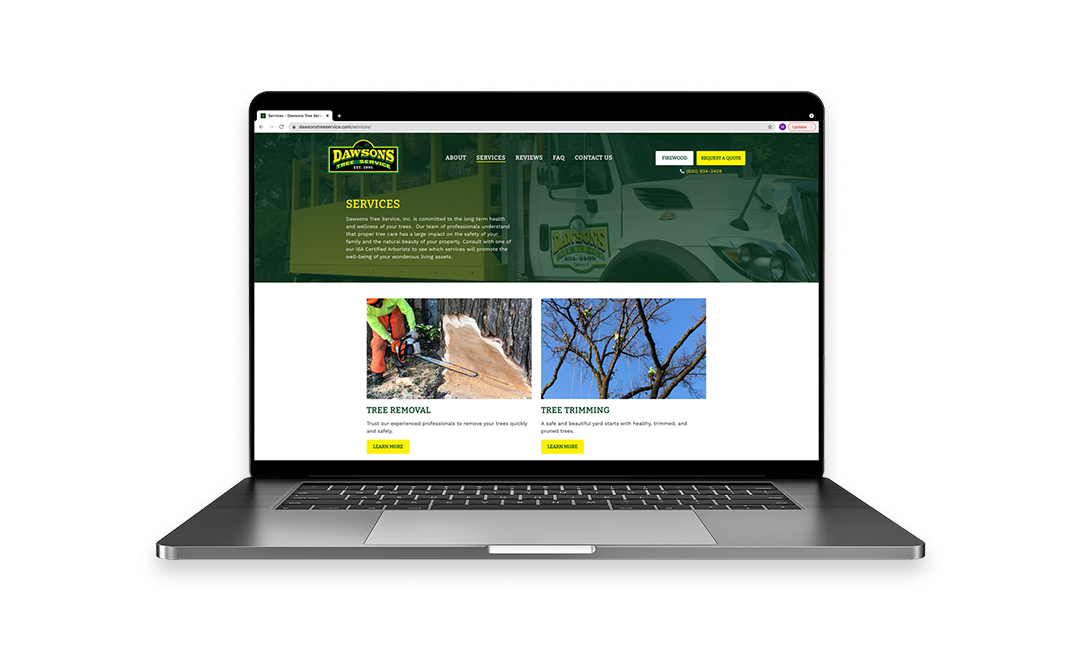 The Dawsons Tree Service design & development strategy exemplifies "put yourself in the customer's shoes." Some users are frantically searching in the midst of an emergency, while others are simply shopping for firewood. The site is easy to navigate and makes expert use of responsive features. To round out the design are clean lines, cohesive layouts, and a very apropos color palate; making for a website that is as aesthetically pleasing as it is functional.