CraftWater
The team at CraftWater challenged us with developing their visual identity through a variety of assets – logo design, product packaging, website, and social materials.
Services
Branding
eCommerce
Product Design
Social
Website
CraftWater wanted to find a minimal design style that presents a clean and friendly look that would work visually on many mediums (web, print, product packaging). We carried over the logo style and messaging into the website where customers can purchase their very own custom cases.
---
Most flavored electrolyte waters contain added sweeteners you may not want. This is a key differentiator with how CraftWater is different. CraftWater starts with awesome water. It's sourced locally and put through a rigorous purification process including reverse osmosis.
Then they add amazing ingredients, including key electrolytes, to a make a premium hydration beverage!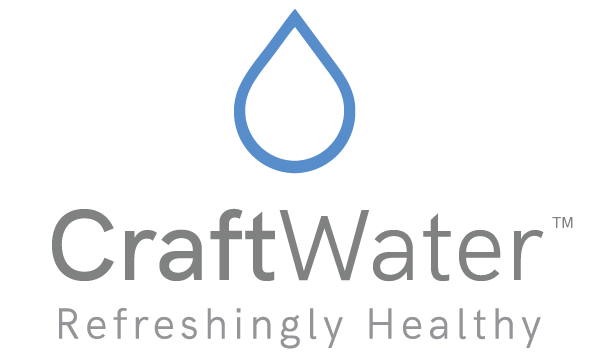 We created a minimal mark for the logo that is easily recognizable and represents the brand's messaging and approach. Simple and good for you.
Finding in our research within the beverage industry most "healthy" water alternative products opted for a busy and less than memorable approach with their product packaging designs. This lead us to a less is more approach for the path to the finished label designs.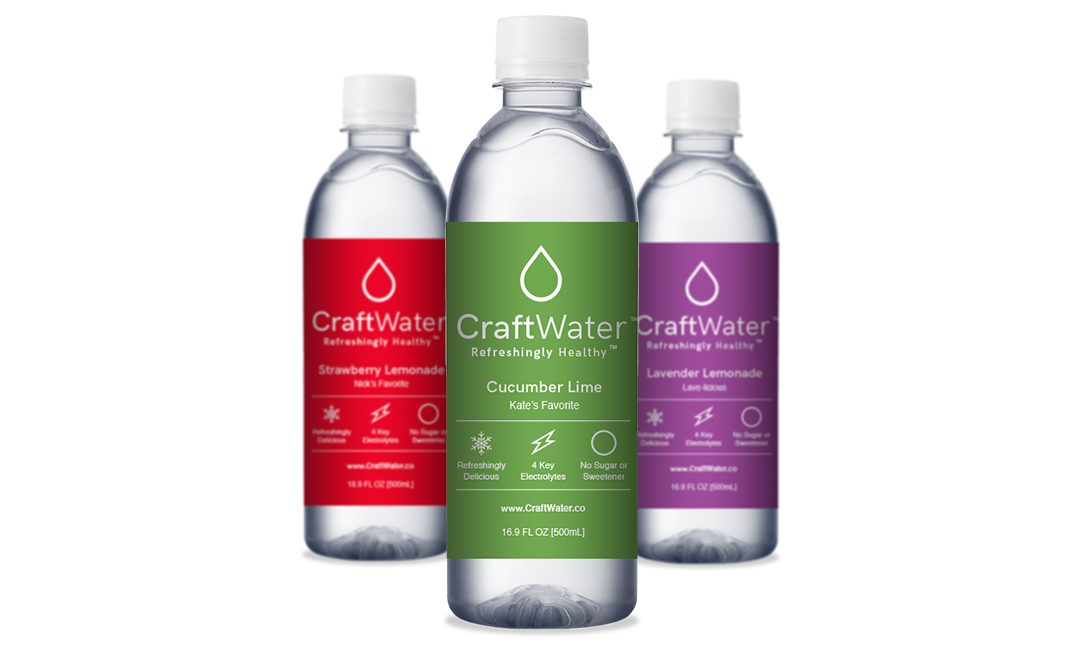 As we approached the design, we focused on the user and created an online experience that streamlined the path to purchase, doing so in a way that inspires and encourages exploration.
We were staying true to best practices and also pushing standards forward, bringing features and functions that are both intuitive and as refreshing as the drinks themselves.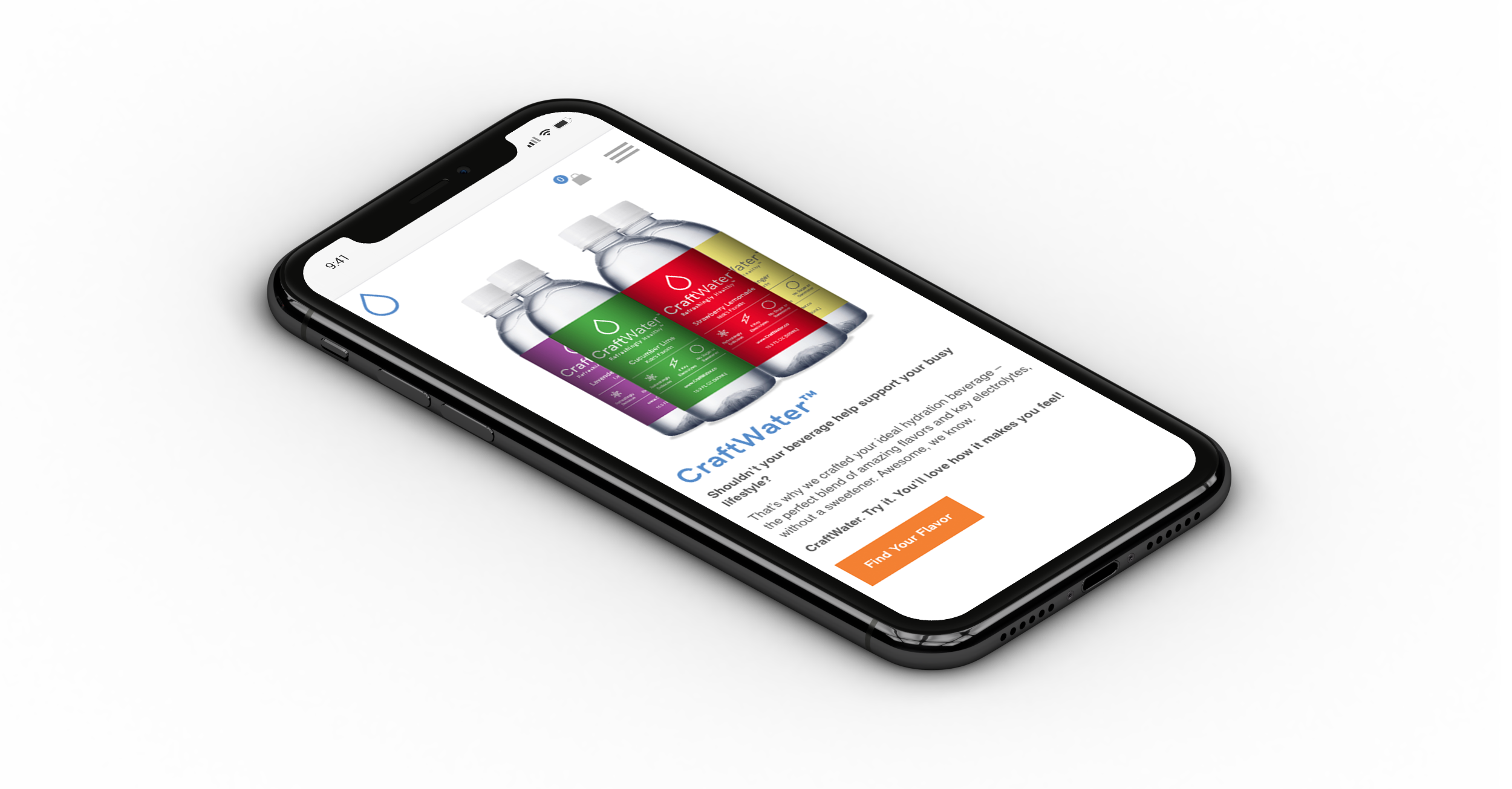 The guided navigation and site architecture strategy provide multiple paths to purchase, also enabling consumers to shop per subscription or individual purchase. In doing so, the site fully embraces the 'discover commerce' experience that's so appealing with consumers today. We also combined brand storytelling with content and commerce, creating craftwater.co and a campaign that features product pages that enable consumers to tell their own story behind why they chose to drink CraftWater.
The site is fully responsive in light of the rise of mobile commerce, and globally adaptive, too.