Social Nova
Elevating the live event experience through global social engagement.
Services
Branding
Graphic Design
Social
Website
We've worked with the Social Nova team on a number of projects from branding and web design through product design, analytics strategies and onsite materials. When it came to helping visually develop their company brand we had a great understanding of their style through previous projects.
---
Social Nova creates, executes, and markets unique event experiences to attendees across the United States and around the world. From nostalgic events that bring back the good, old fashioned fun of your childhood, to celebrations of the season and beyond.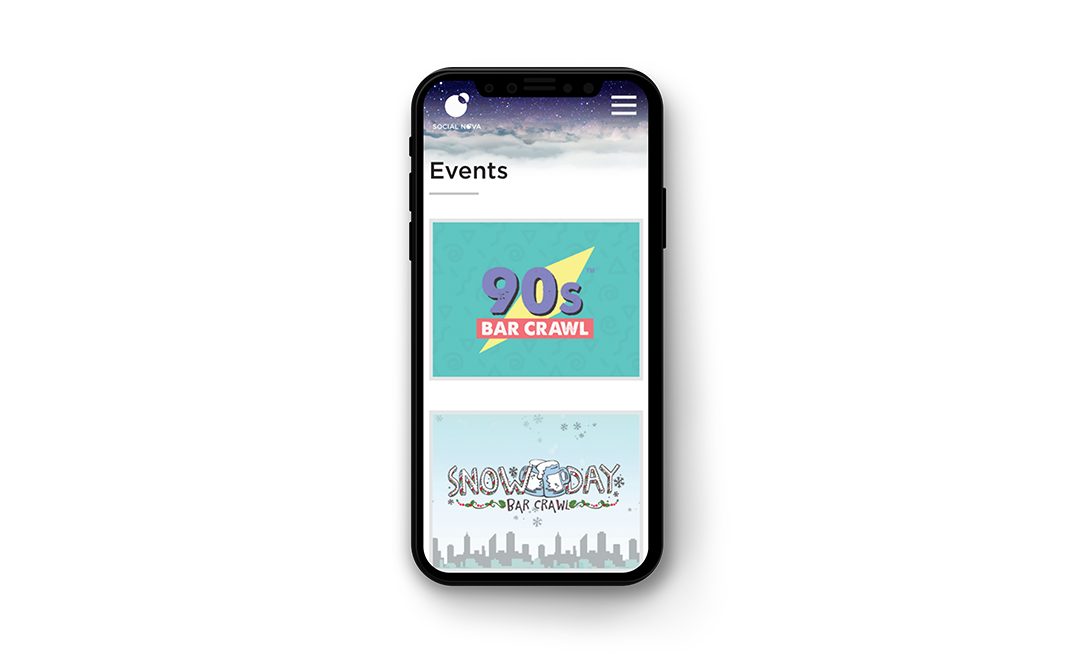 Social Nova's event experiences are designed to encourage people to get social – explore their cities, meet new people, and have a blast doing it. The 90s Bar Crawl and Crawl of Screams are great examples of how Social Nova creates a social experience with their events all while providing a fun and engaging theme. We wanted their branding to reflect that style of engagement.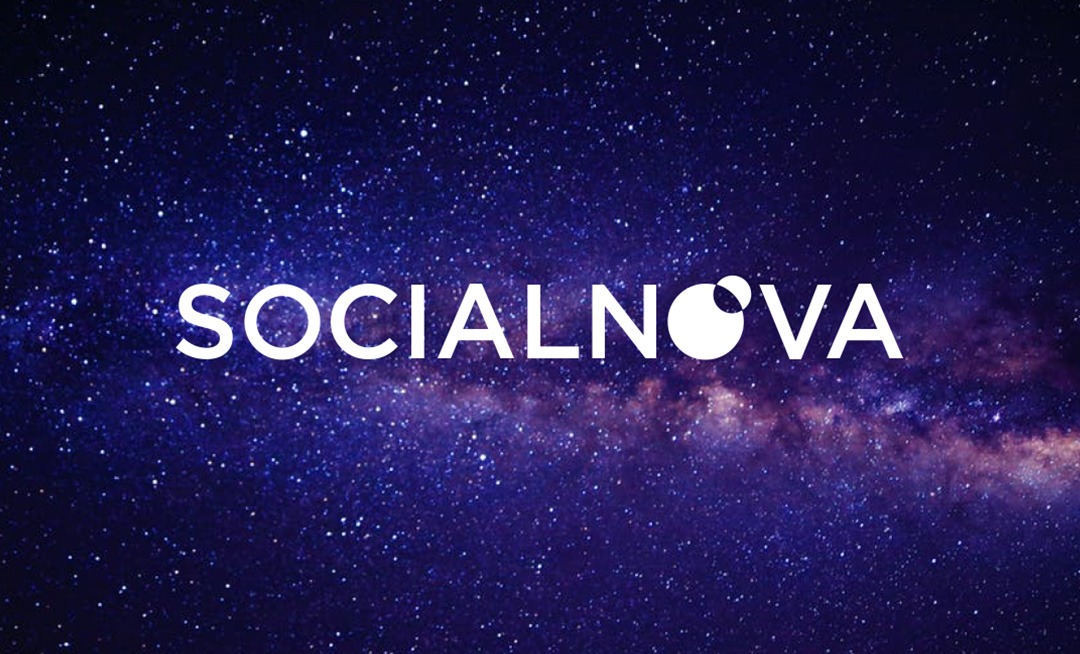 Branding an event visually usually calls for a logo that is bold and stands out with a unique style that attendees can easily recognize. Our logo design approach was to create a very minimal mark that will be easily recognized when paired with all Social Nova events. This creates a cross branding opportunity so attendees are aware with new events that are launched it is a "Social Nova" event.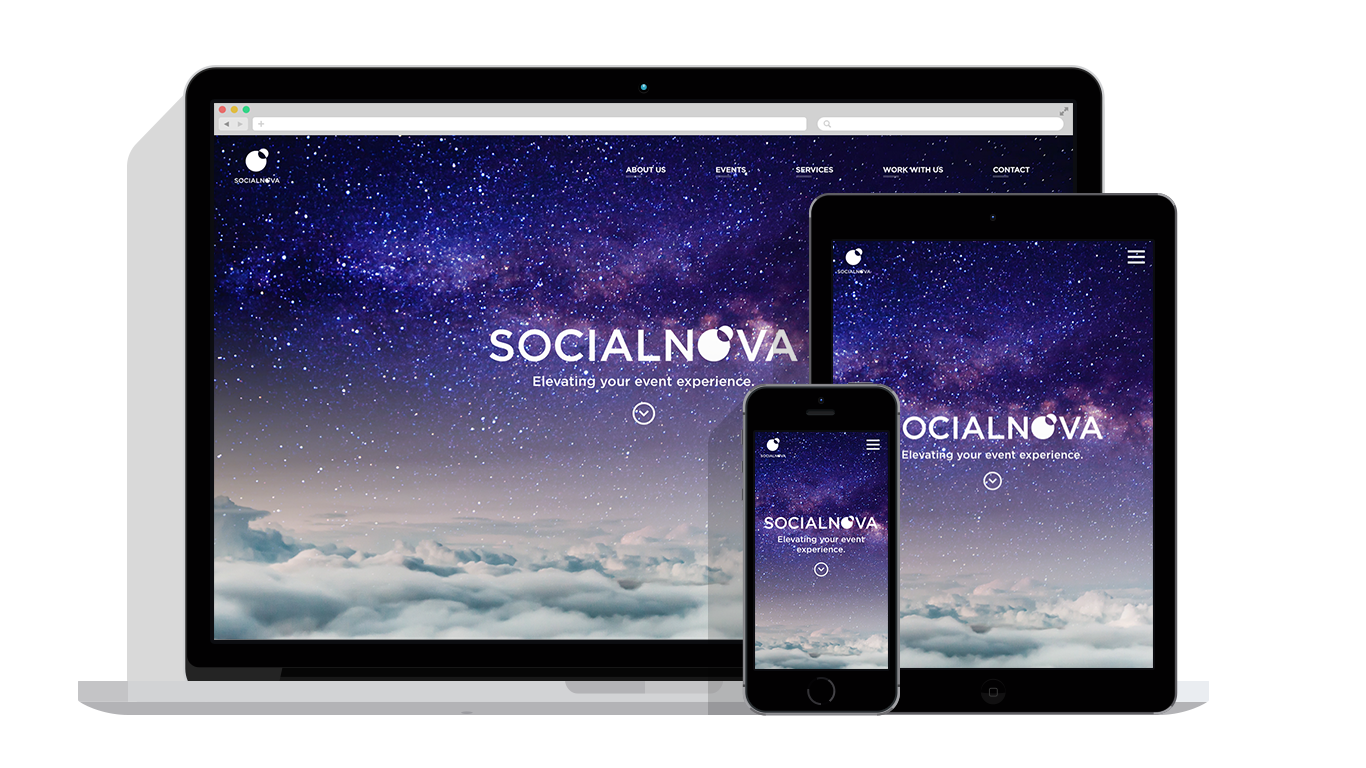 We wanted to create a unique experience with the website that leaves a strong impression of who Social Nova is and what their events are all about. The homepage design was a main point of focus to showcase their fun and larger than life style that's found through their events. We then worked to showcase their individual events and the details behind each one.
With a third party ticket provider and several domains under one umbrella, a standard Google Analytics implementation wouldn't cut it here. We used a combination of filters, custom events, and URL redirects to customize the implementation for SocialNova. Now we can track & analyze ecommerce data from campaign to conversion.