Expressions
UI for artistic expression
Services
Graphic Design
SEO Strategy
Website
The Expressions Challenge by Walgreens empowers young people to take action in their community. FYD's challenge was to design a website that educated and encouraged visitors while incorporating functionalities like a gallery of past submissions, resources for teenage issues, and registration for the Expressions Challenge itself.
---
At its core, the Expressions Challenge is about guiding students to make better life choices about their overall health and well-being. Established by Walgreens, the Expressions platform aims to educate, empower and equip young people and their community with insights and resources on issues impacting teens.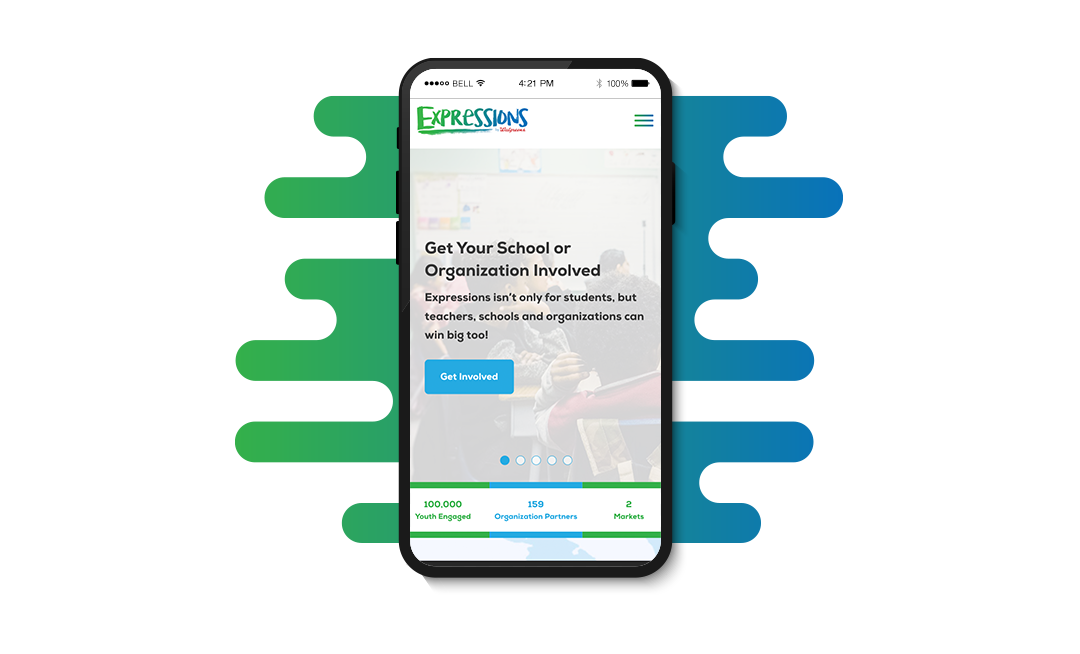 FYD carefully considered how to not only attract teenage audiences, but how we could inspire them to engage with all the site has to offer. Past submissions to the artistic challenge presented an excellent opportunity for strong visuals. We planned to combine the ideal method of showcasing artwork with exciting, engaging designs to help Expressions Challenge fulfill their mission.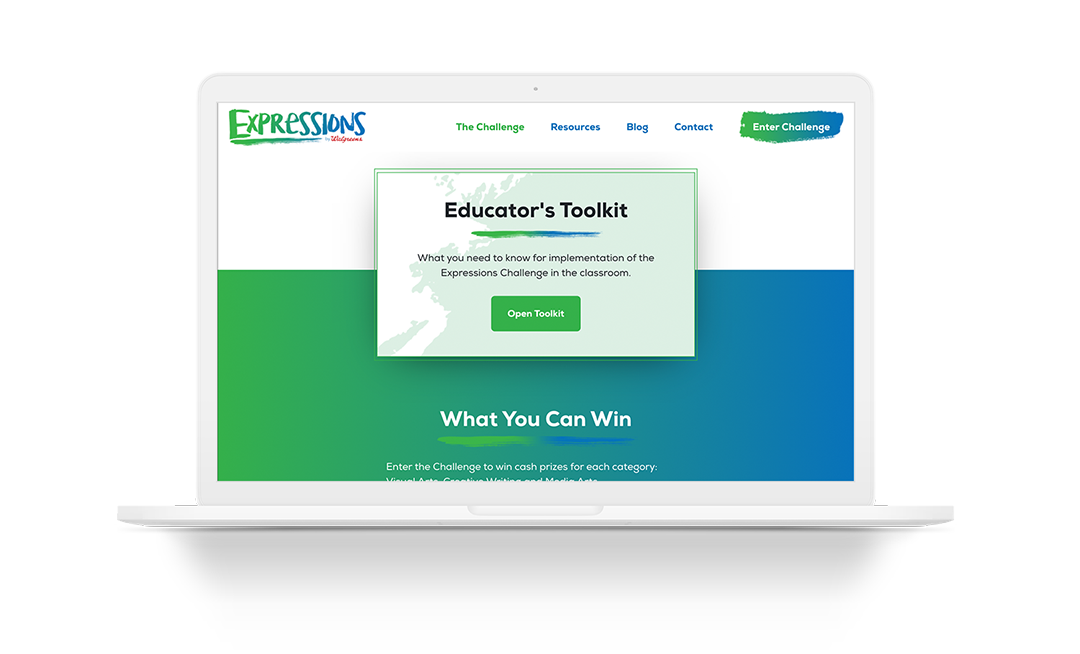 Drawing inspiration from the Expression Challenge's mission of empowerment, we created a user interface with bold colors, distortions, patterns, and clear photography direction. The design elements of the website represent both the meaning behind the brand and its perception among users. The design is geared towards a young audience, yet reserved enough that it does not detract from the organization's purpose.