Hyperaktive
Automotive e-commerce with performance
Services
eCommerce
SEO Strategy
Website
The team at Hyperaktive had a new vision for their eCommerce experience and the team at FYD had the know-how to carry it through. We worked with the automotive performance specialists to merge service, utility, and inspiration on one easy-to-navigate platform. First, we helped them determine their overall digital strategy. Secondly, we designed a new eCommerce platform that cohesively flowed from the overarching plan.
---
Hyperaktive Performance Solutions specializes in the packaging and installation of Engine Management and Data Acquisition systems for the high-performance automotive and marine markets. They offer performance solutions for a variety of vehicles: from race cars and streetcars to off-road and offshore vehicles.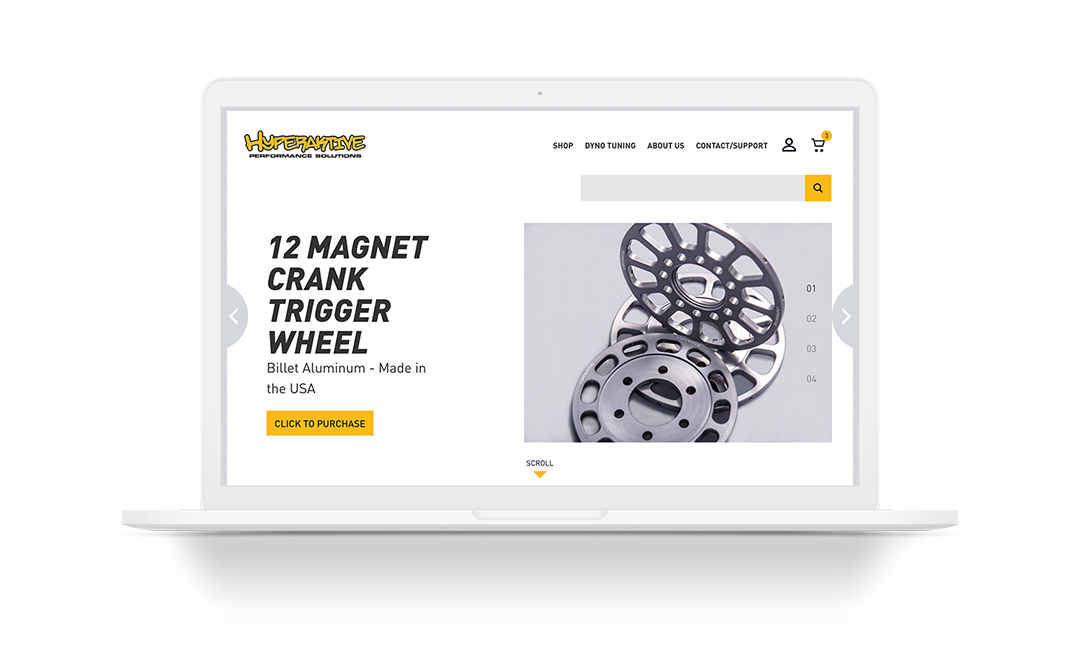 One of Hyperaktive's major competitive advantages is the ability to provide customized solutions. The existing eCommerce platform, however, limited online customers from choosing between all available options. Our number one priority was to develop a user experience that made finding and customizing products not only possible, but simple and intuitive.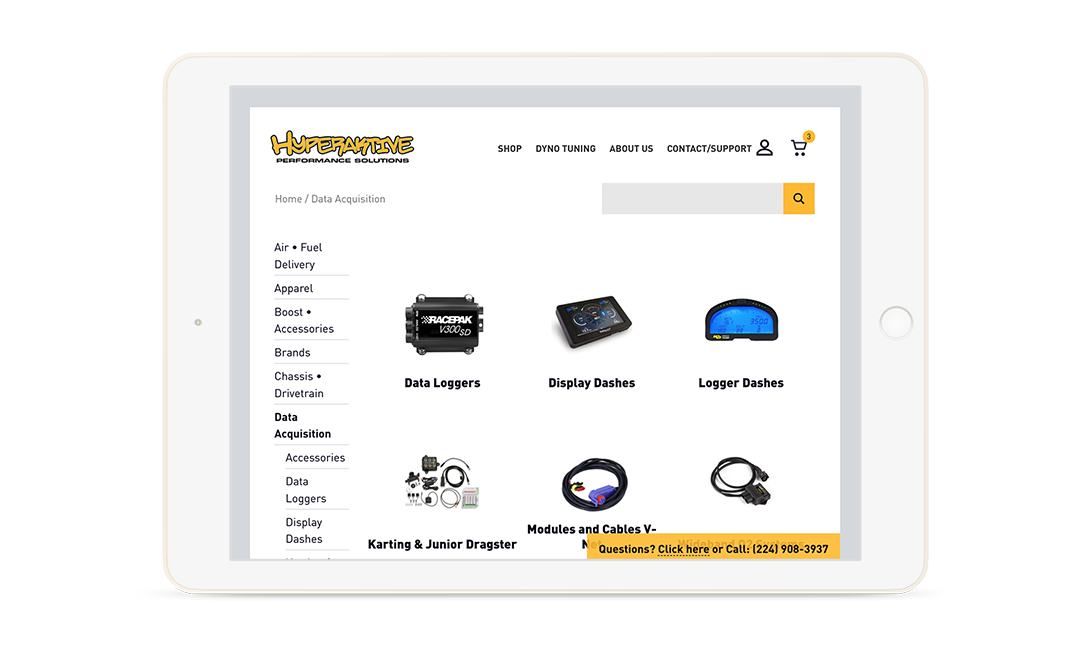 In order for an online shop with customizable products to work seamlessly, it needs to work for both the customer and the team filling the orders. We deliberated closely with Hyperaktive to craft a consumer-facing experience that highlighted the options consumers will be most interested in modifying, while ensuring that availability, price and compatibility were simultaneously being updated on the back end. The resulting site is extremely user-friendly for customers and highly efficient for employees.