Pizza City, USA
Engaging organic and paid content in the event industry
Services
Content Development
Graphic Design
Social
Website
FYD's primary goal for this project was to answer the questions, "What is Pizza City, USA?" followed by "What should I do in Chicago this weekend?" Our content development and graphic design teams created a managed social media campaign, combined powers with the paid ad strategy team, and created a multi-channel plan that would increase tour bookings all season long.
---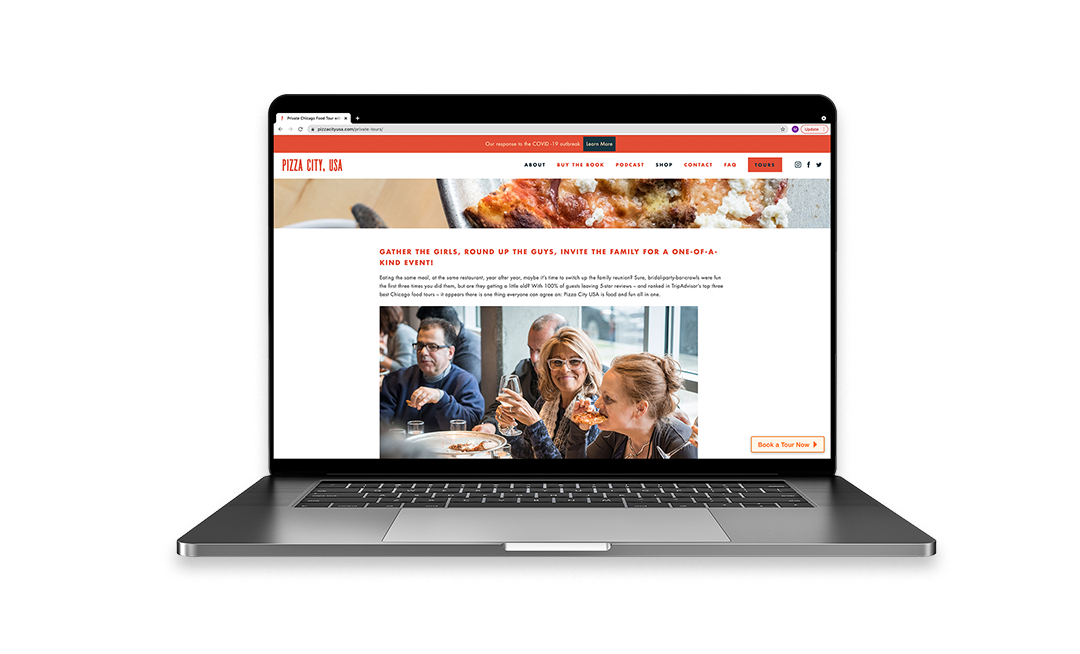 The Pizza City, USA tour was developed by the man who literally wrote the book on pizza (twice). Steve Dolinsky is a 13-time James Beard Award-winning food reporter who's lived in Chicago for more than 25 years. After sampling 185 spots, four tour options were created. Each of which gives tour-goers the opportunity to experience four distinct styles of pizza. Pizza City, USA is a delight for tourists and Chicago natives alike.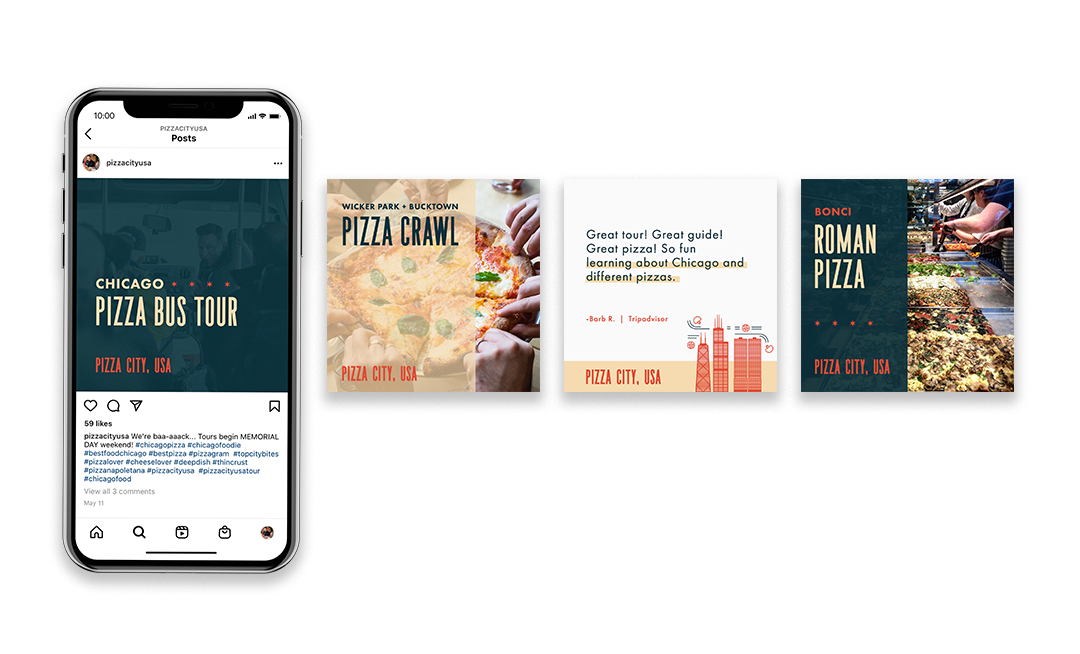 Pizza fandom and social media go together as well as… Well, pepperoni and sausage. This was a unique managed social media strategy for FYD in that our team was posting simultaneously with the brand's own team. While they encouraged engagement with pictures from the tours along with the kind of expertise that only someone like Steve Dolinsky would know, the FYD team published a heavily call-to-action-focused campaign. Striking, yet friendly graphic design accompanied clever copy to direct users to the "Book Now" button.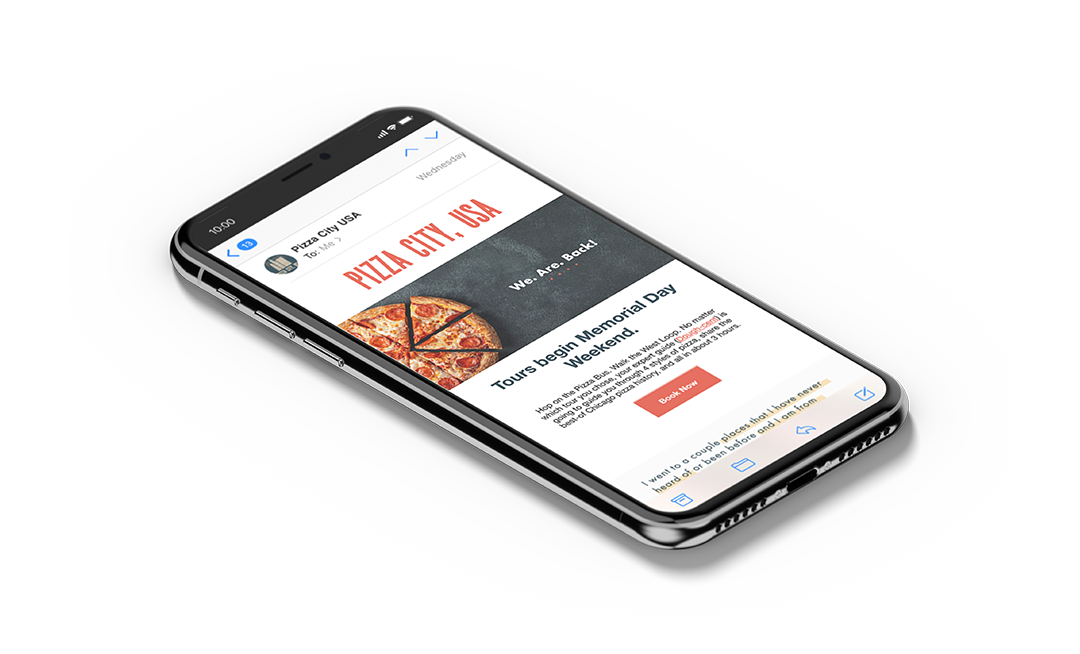 Our email marketing pieces were created with a laser focus on sign-ups. We minimized the chance of user abandonment by maximizing the allure of the tour in very direct messaging, in addition to the strategic placement of multiple "Book Now" buttons.
Tasked with separate campaigns for both consumer ticket sales and corporate event bookings necessitated FYD's content development team be able to speak in the voice of Pizza City's brand inside-out. The copy was consistent even when writing for two distinct audiences.