Indiana Lyons Basketball
A fresh look for an American Basketball Association team
Services
Graphic Design
Website
We had to jump at the chance to work with the Indiana Lyons in developing a brand new website prior to kicking off their 2018-19 season. The team behind the Indiana Lyons needed to create a central location for fans to keep up on games, player stats, event ticketing and more.
---
The Indiana Lyons recently joined the largest and most diverse professional sports league in the world. The ABA has grown to over 150 teams in the US, Mexico and Australia since relaunching in 2000.
The Lyons are actively working to be much more than just an ABA team though. They are very excited about all the engaging activities planned with towns, schools, and other community organizations in Central Indiana to give the youth a chance to participate in all aspects of the game and bring awareness as well as support to local causes.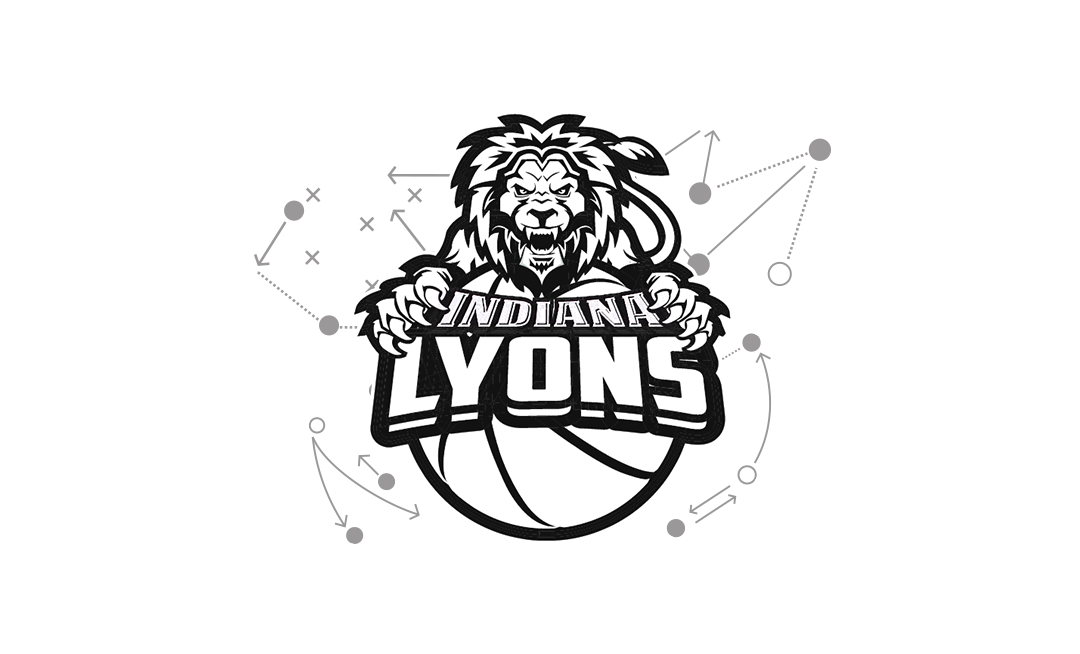 Our strategy was to develop a fully responsive site that is engaging, informative and easy to navigate. Our event industry experience came in handy when outlining how the user experience would be designed. Based on industry numbers and what analytics has shown us from other event related projects we knew the majority of website visitors would be viewing the site on a mobile device.
Understanding the target audience was key in creating a user interface that highlighted team information and prioritized what visitors may be looking for:
Team schedule
Purchasing tickets online
Team news
Standings
Player information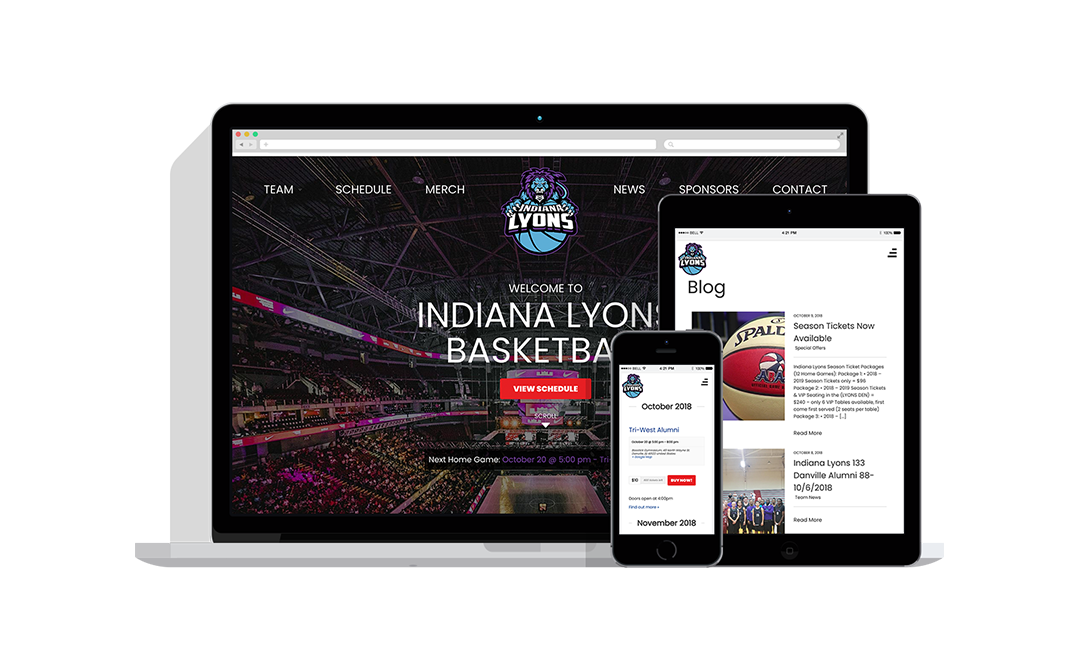 Based on the analytics we've seen to this point, the number of mobile visitors is 69% since launch. The benefit of a responsive website is that it ensures the site will load quickly, meeting the needs of either mobile or desktop visitors.