Lighten Arrangements
Insightful Content for an Innovative Brand
Services
App Development
Graphic Design
Website
The aim of Lighten is rooted in the belief that a memorial gathering can be an uplighting celebration of life. Lighten's innovative perspective of the funeral industry attracted us as a team that enjoys collaborating on adventurous digital marketing strategies. FYD helped Lighten build awareness of their fresh, new concept through SEO strategy, weekly blog development, and web design.
---
Lighten curates memorial ceremonies that reflect the unique identity of the loved one being honored. In doing so, they also ease the strain of memorial planning. Lighten utilizes one-on-one service, a planning process that encourages reflection and celebration of the loved one, and technology to provide clients with an experience that is unrivaled by the traditional funeral industry.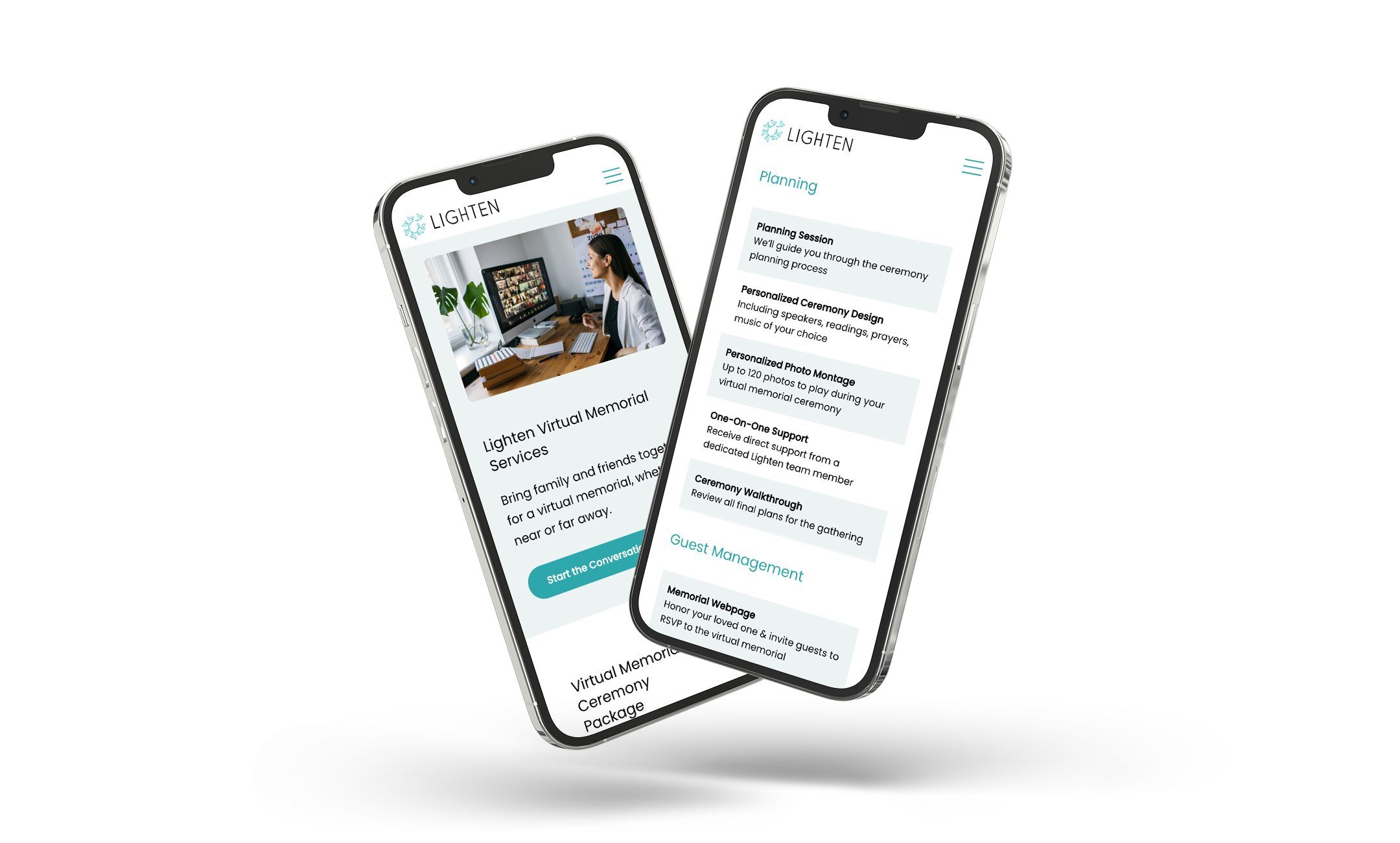 Being such an inventive concept, our primary goal was to help Lighten capture the attention of would-be audience members. Through a carefully researched SEO strategy we provided the brand with a path toward building awareness. Next, we tackled the important aspect of retaining users through a re-imagined user interface and top website performance.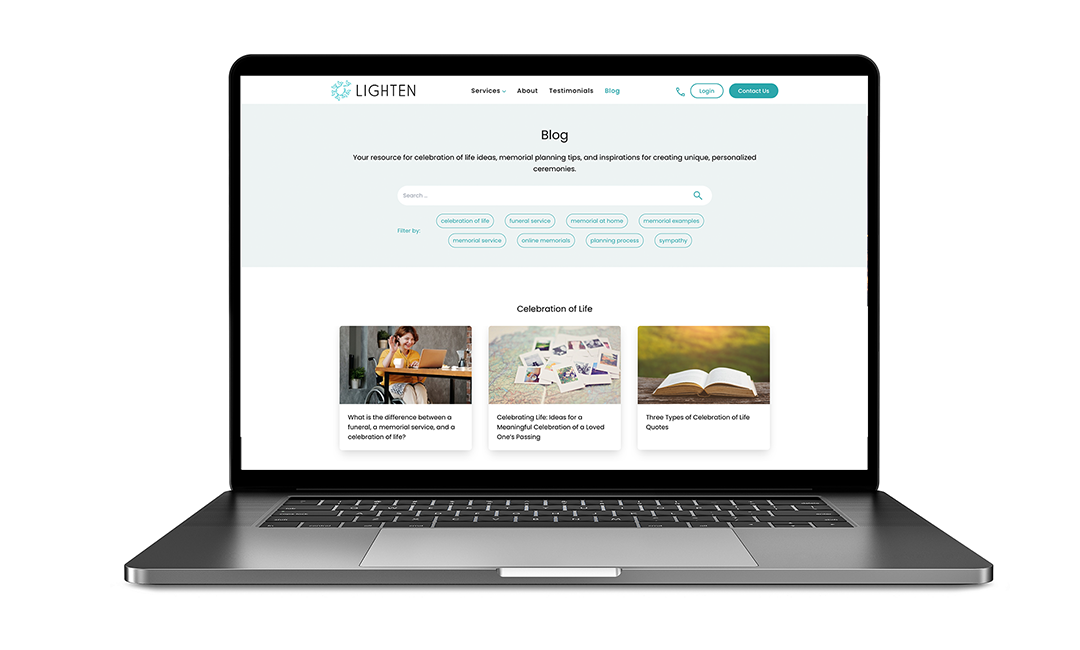 Content development was key to building brand awareness. First we started with brand voice. The FYD team established a basis for Lighten's written messaging that reflected the personality, target audience, and visual experience of the brand. We carried this through to copy edits on web pages and the publication of a weekly blog. The weekly blog accelerated Lighten's position in search rankings for a wide range of relevant keywords, driving real conversions through organic traffic.
The FYD team saw an opportunity to greatly increase the performance of Lighten's site- thereby improving both user experience and SEO- by creating a custom WordPress theme. In addition, FYD customized the administrative interface which allowed the Lighten team to easily edit, add content to, and scale their website as the brand evolves. With a fresh re-design of the site, FYD ensured that both the performance and visual identity of Lighten's site was as strong as their brand