Porter Foundations
Branding with design and content development
Services
Branding
Graphic Design
SEO Strategy
Website
Porter Foundations is one of the most innovative organizations in their field. Now they just needed a brand image to match the stature.
Building expertise in machine foundation design and installation over a long history, while continuously finding technological ways to improve the process made Porter Foundations an industry leader. We had the exciting opportunity to convey the company's strengths by overhauling the brand through logo design, website design, and content creation.
---
Porter Foundations has been serving the commercial industry for over 20 years. They have mastered the "measure twice, cut once" philosophy by using Revit Structures and Revit Architecture to model projects in 3D before breaking ground. This allows them to seamlessly create customized solutions for every client.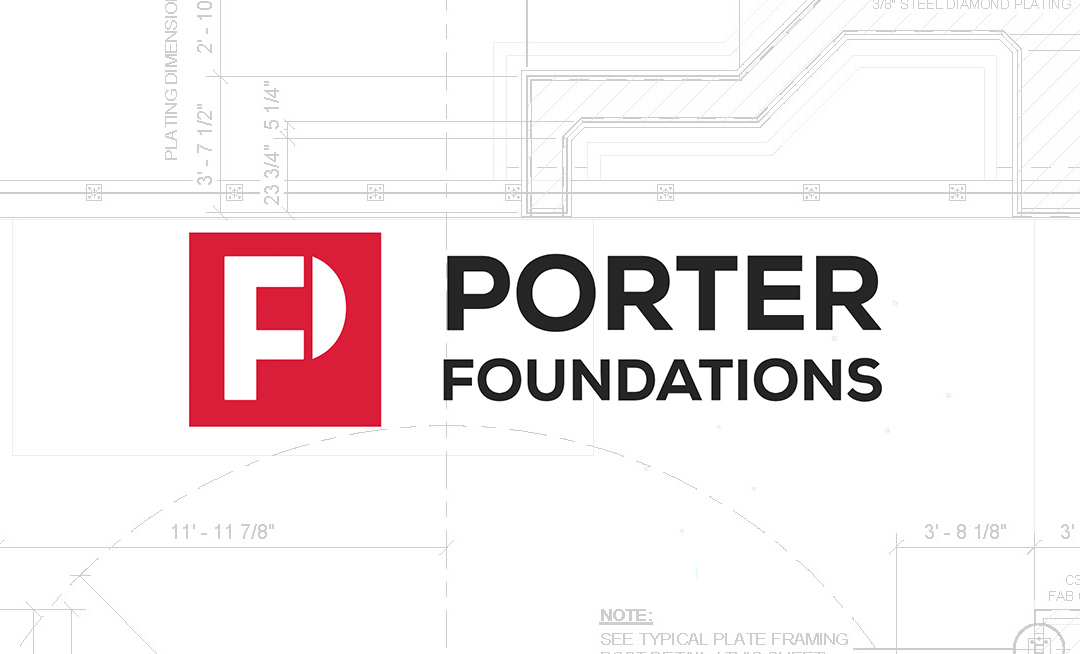 The team at Porter Foundations looked to FYD to reimagine their brand. There were three overarching goals. (1) Establish visual brand recognition. (2) Create a space to showcase work. (3) Grow digital reach.
Creating a bold and memorable logo gave us a huge jumping off. Their new logo is carried throughout all marketing materials to establish brand identity. To achieve the second goal, we put user experience at the forefront of the Projects' page design. It is easy to navigate and encourages users to easily click from one project to the next. Finally, we created an SEO strategy that included deliberate content development to increase rankings.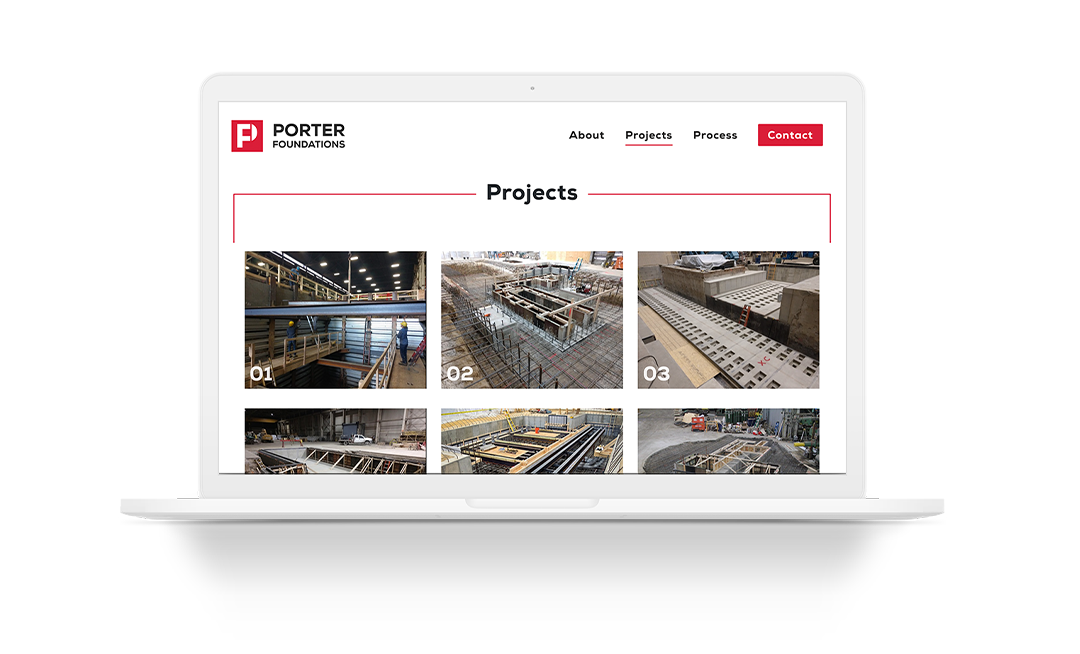 Porter Foundations' rich history provided us a wealth of visual content to showcase throughout  portfolio and project overview pages. By incorporating both blueprints and project photos we were able to highlight how unique their services are.
The homepage was a consistent focal point of this project. We found a way to introduce, but not overwhelm, visitors with an overview of services, establish credibility, and encourage them to learn more about Porter Foundations' history and team.