Steve Dolinsky
Food with thought for a showcase site
Services
Branding
SEO Strategy
Website
TV food reporter, author, founder of Pizza City USA, podcast host, panelist, media consultant, and 13-time James Beard Award winner Steve Dolinsky was in need of a showcase site. FYD had the opportunity to collaborate on a website that did justice to Dolinsky's multi-expertise and help him develop a centralized online presence.
---
Reporting as "The Hungry Hound" on ABC 7 Chicago from 2003-2021, he has since gone on to learn videography and editing which landed him "The Food Guy" on NBC 5 Chicago. Dolinsky also submits food reports for Public Radio International's "The World" and is co-host with Rick Bayless and producer of The Feed Podcast.
Given Dolinsky's areas of expertise, there was no shortage of content to utilize throughout the website. The challenge was in creating a user experience that defines all of the different forms of media without becoming overwhelming. FYD took the approach of minimalistic design so the content can speak for itself. In other words, those looking for consulting services can quickly find the relevant page, while "foodie" fans can browse podcasts and articles just as easily.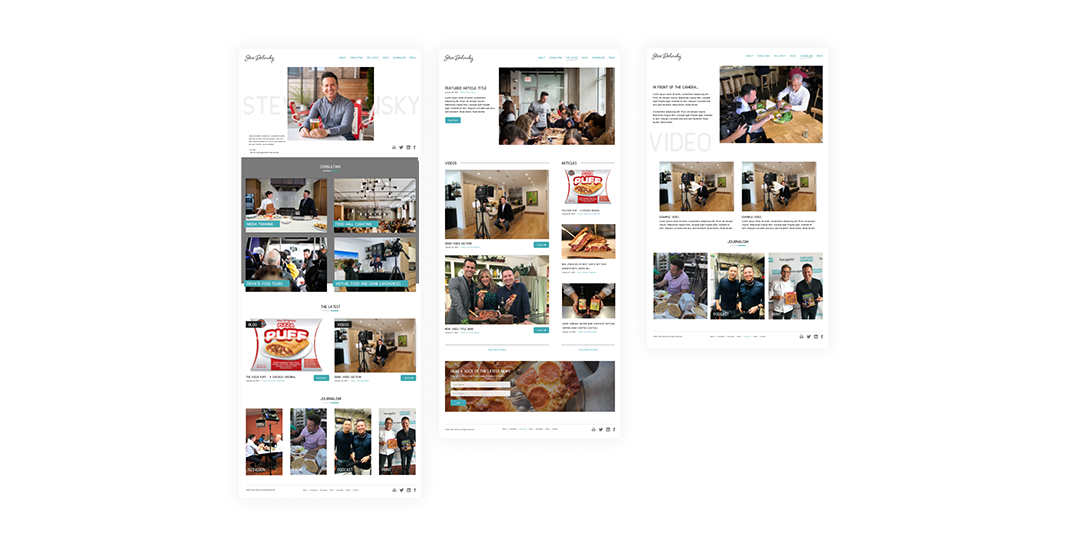 The website of a TV personality needs to have, well… Personality. In addition to strategizing the user's journey through the site, we wanted to pinpoint touches of animation and incorporate clever fonts while keeping within the minimalist design. Above all else, our team took the theme of "content is king" and ran with it to create a true showcase.