Roadster Shop
An industry mainstay for over 25 years in the chassis fabrication and turn key vehicle building market for street rods and muscle cars.
The team at Roadster Shop are experts at what they do and we've been excited to work with them and their design team to continue expanding on their website features.
We've continued to help develop a more streamlined gallery and product section to allow their customers to easily find the product they're looking for and request a quote!
---
The Roadster Shop has continued its development of chassis and suspension products to the growing Muscle Car, pro-touring market. With full in-house design, engineering, prototyping, and manufacturing capabilities, we can provide a customer with an industry leading chassis product that exceeds all expectations.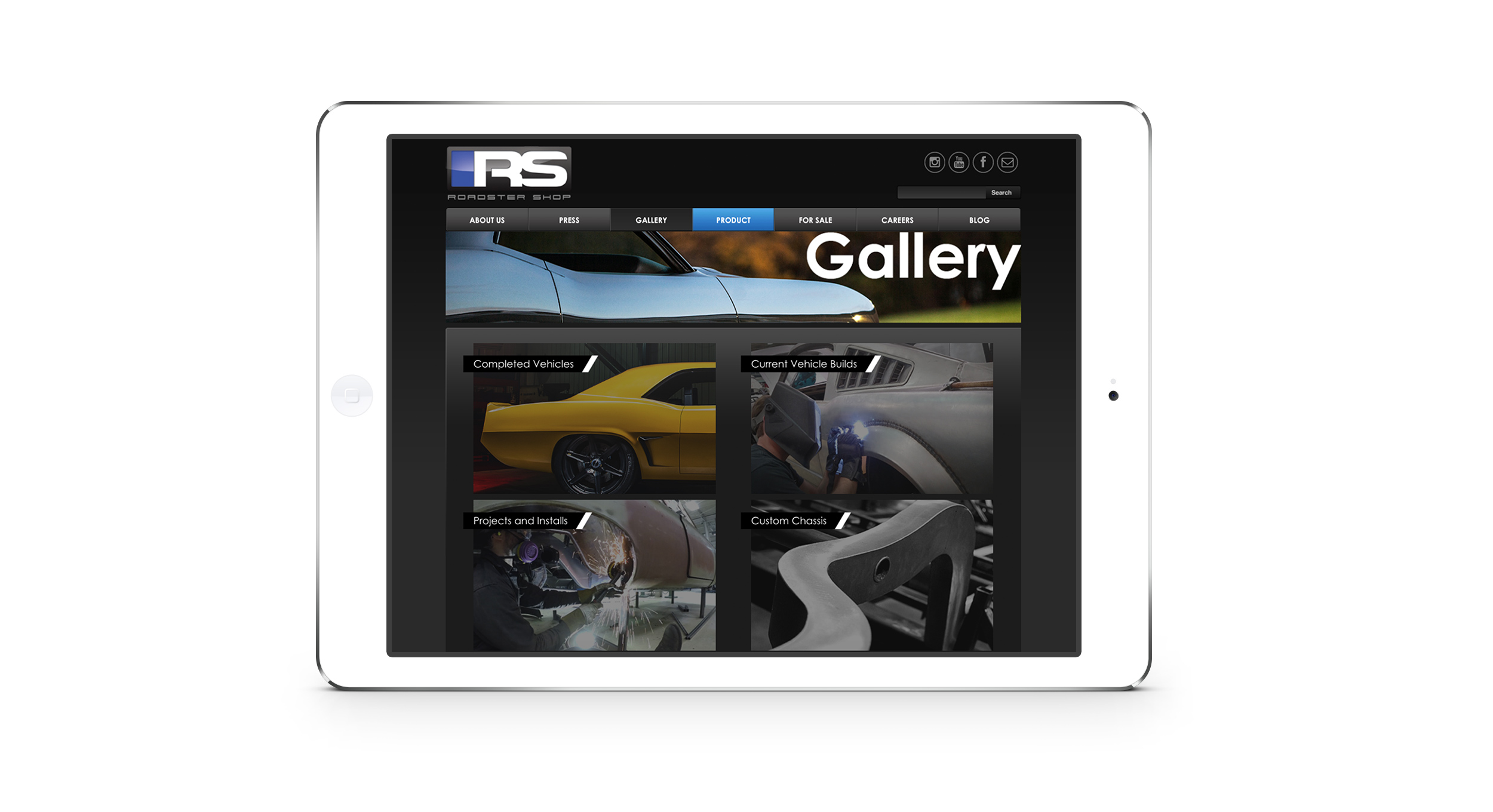 As with many of our clients the overall strategy will evolve over time with each project. For the Roadster Shop website we've always thought of what the potential customer may want to do as a starting point and plan for how to design or develop in the most intuitive manner possible.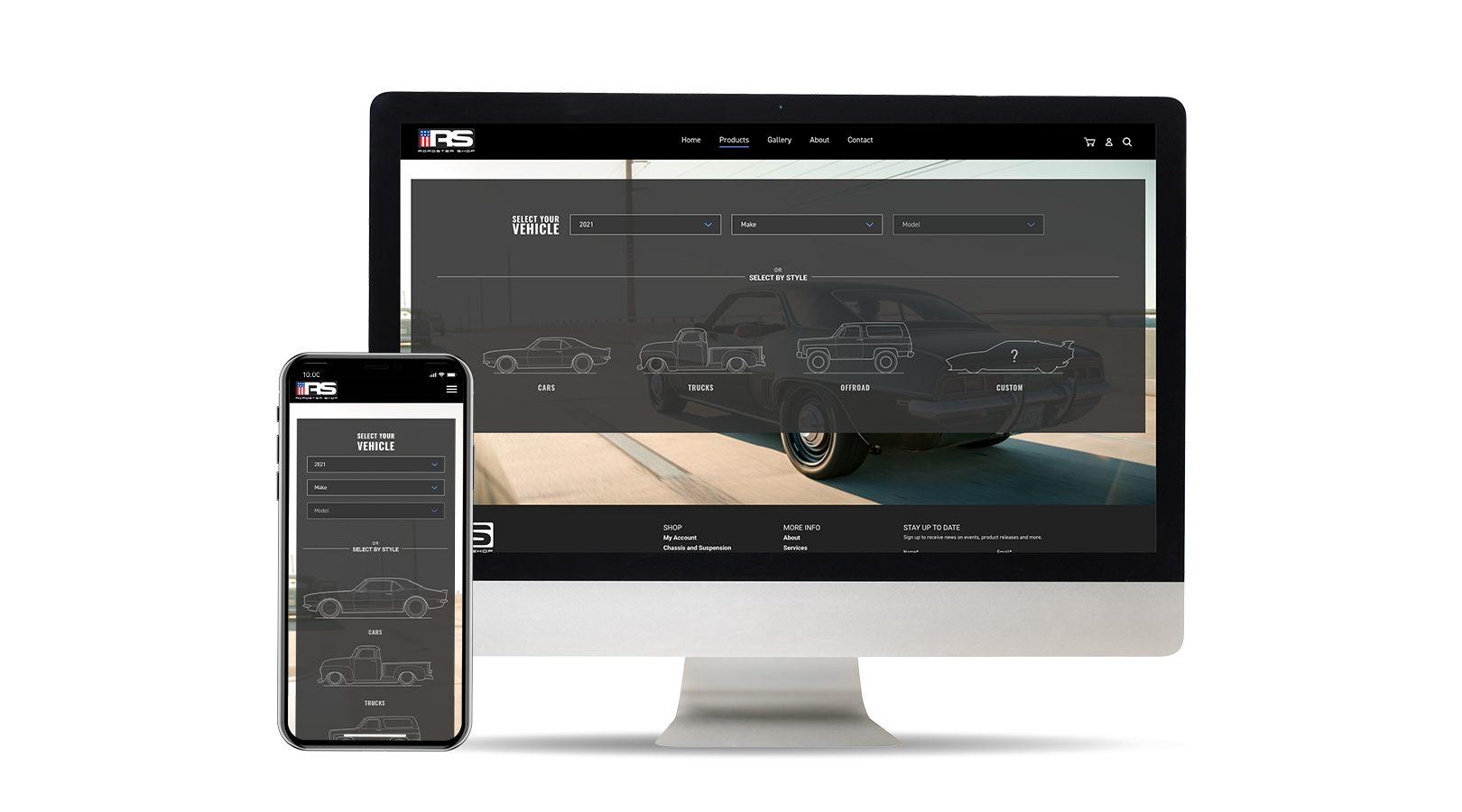 We've collaborated with their team to continue to enhance the UI of their marketing website. A focus on their design gallery and available product offerings has continued to be refined for a more streamlined customer experience.