SKIN
We set out to design a responsive website that showcases the incredible work photographed for the interior designers at SKIN.
Services
Content Development
Website
With a heavy focus on imagery our goal was to lay out an intuitive user interface that highlighted the photos throughout and kept loading times at a minimum. This required the development of a custom gallery.
---
SKIN is an interior design and lifestyle brand. Every project they collaborate on is classic and timeless…with an edge.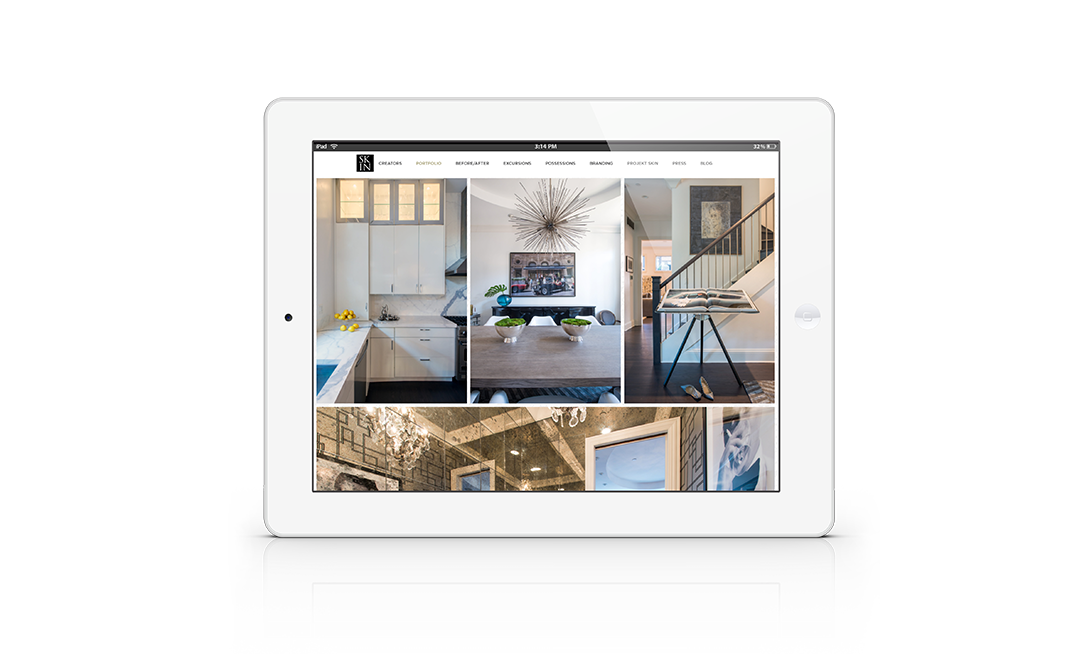 The interior design photography collected from SKIN's many projects allow us to develop a site that focused more on the user interface and experience first. Their work should be the showcase of the site with minimal distraction from how their visitors explore their work.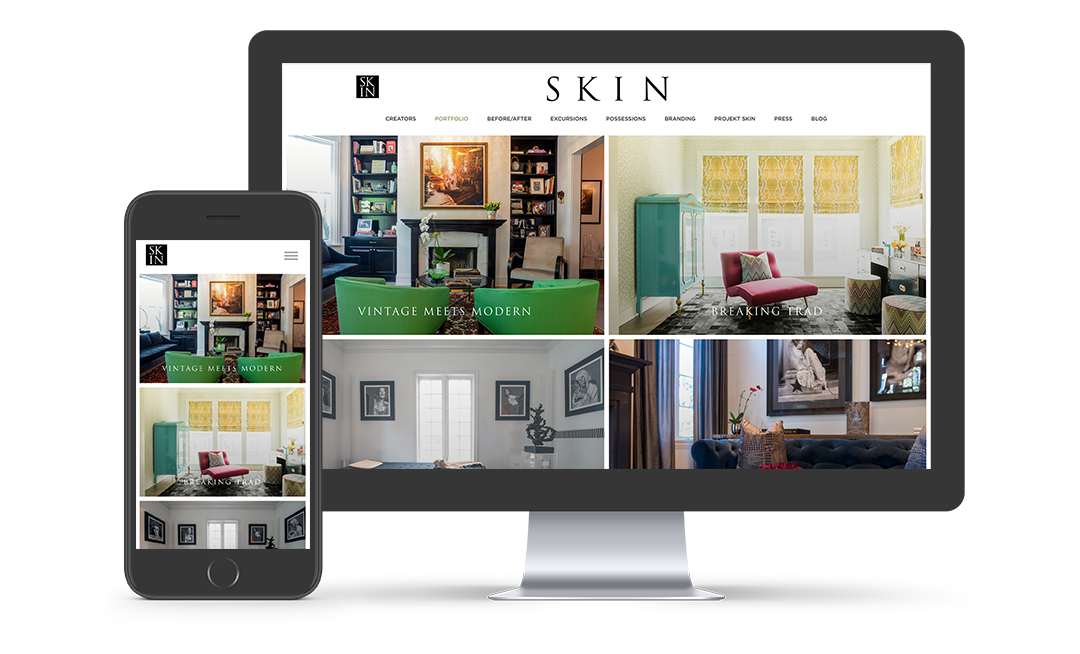 A heavy image based site called for some new methods of loading the photos for each section and project. Our goal was to create an intuitive user flow through the site that showcased all of their work while keeping load times at a minimum.
The final product is a custom gallery with a modern, minimal design that fits the luxury feel of the SKIN brand.