TalNow
Connecting a top tier expert community with businesses.
Services
Branding
Graphic Design
SEO Strategy
Website
We teamed up with TalNow on a few projects including branding, web design and developing SEO and SEM strategies. Our initial focus was to research the staffing and talent acquisition industry to learn more before approaching the first step of creating the TalNow brand.
---
TalNow specializes in providing vetted independent business experts on demand for a fraction of the cost of large consulting firms.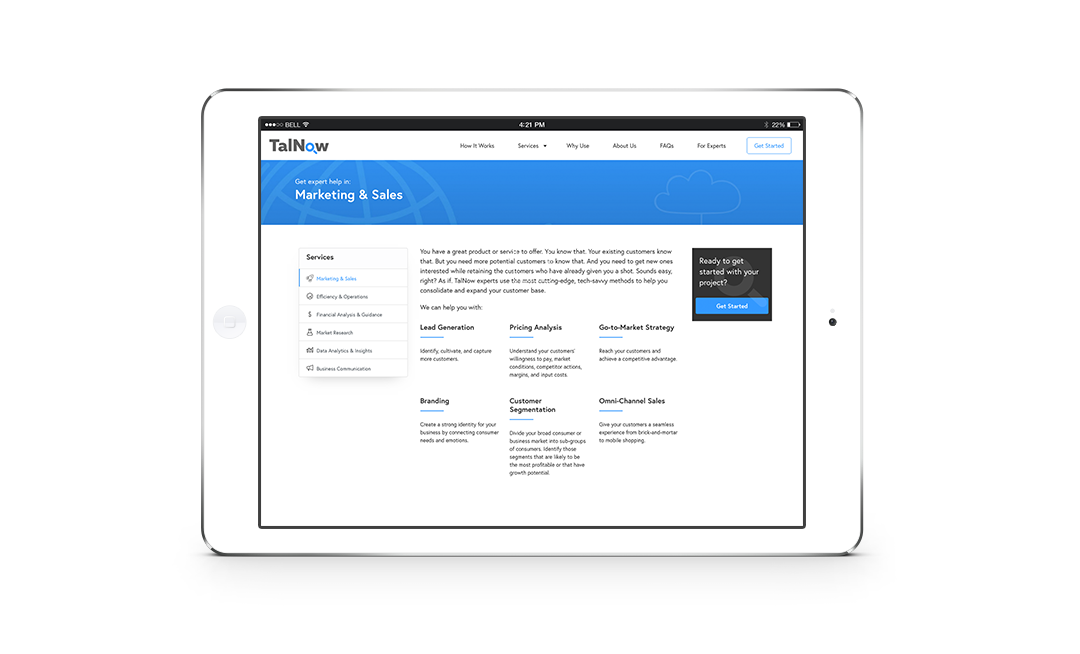 The team at TalNow had developed their brand messaging guidelines which helped us in creating the visual identity. Since TalNow is looking to develop a really approachable brand we wanted to create a modern identity that incorporated their character into the design and follow this through into the website UI and UX.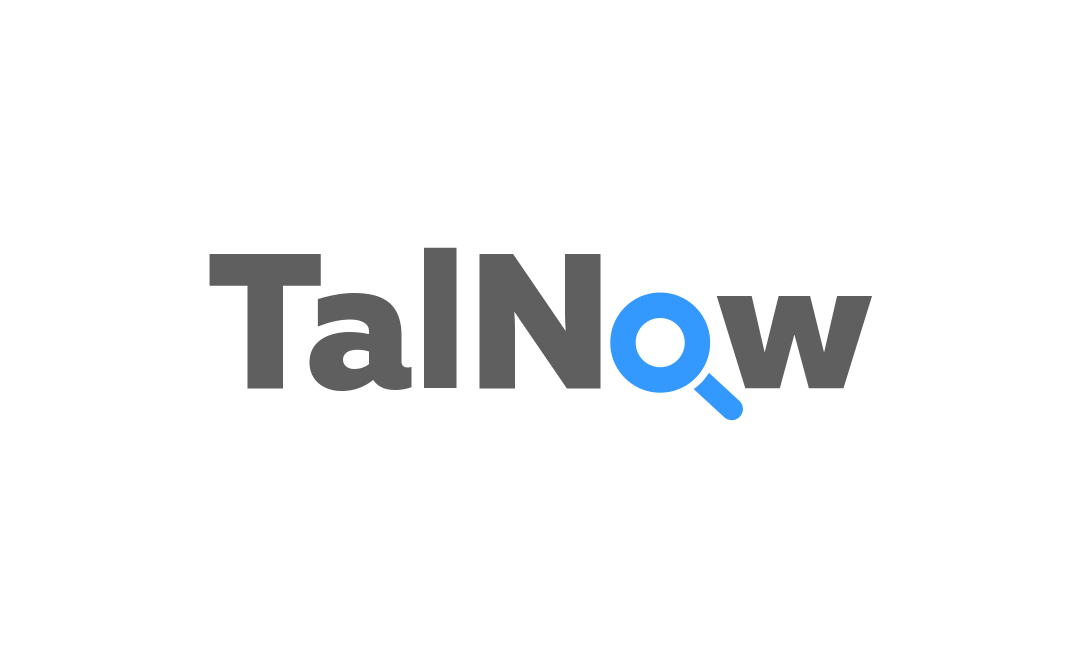 Stylistically we wanted to create a visual identity with their clean and clear logo that conveys the professional community that TalNow is developing at the forefront. Having a clear idea of their audience and researching what the approach competitors use for their design approach gave us plenty of options initially. The logo magnifying glass mark is a nod to their constant search to help connect experts and businesses.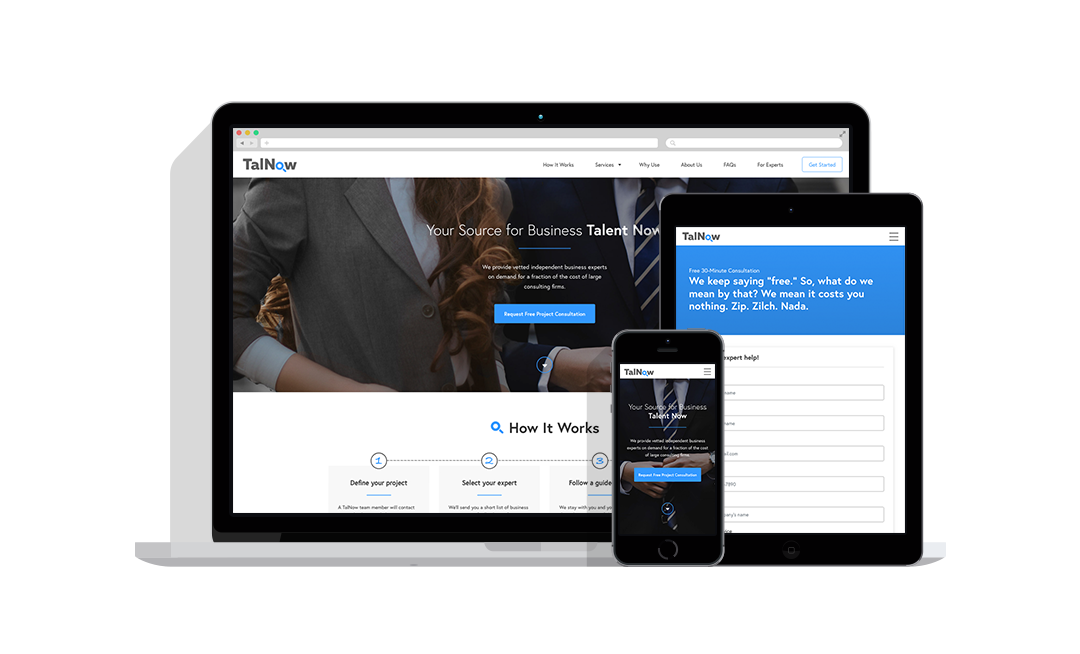 We wanted to create an intuitive and clean user experience with the website that clearly defines who TalNow is and what services they offer. The homepage design was a main point of focus to highlight how their process works and the services they offer.
An additional focus was set on showcasing each highlight of their services on the interior pages. This also gave potential experts and businesses the opportunity to learn more and easily sign up with their simple application process.