We've all seen that car. The one with the shiny rims but the rest of the car has seen better days. If your new website were the rims, do you feel the rest of the car looks just as good? Much like a car, your brand is seen from every angle. It's the first thing most people interact with whether it's on social media, business cards, your app, etc. It's not only your logo/mark but also your messaging.
For many people having a brand = having a logo. But's that's just one small piece.
Not to discount the importance of your rims, I mean, website. But if you're investing in a marketing campaign for your debut product or are about to launch your very first website why not step back and ensure your brand's message and logo/mark is something you're just as proud of? It will be viewed through all forms of communication.
The embodiment of your brand comes down to everything you do.
Branding visually
Plenty of great concepts can be hindered by weak creative. The design of your logo should be simple, professional and most importantly clearly communicate who you are and what you do. Your logo should set the tone for any creative assets that follow. A few good points mention in this Smashing Magazine article for logo design are that it should be:
Simple
Memorable
Timeless
Versatile
Appropriate
Whether you're a startup with 15-20 employees, a major corporation or it's just you these are just a few steps that are involved in the process of conceptualizing for what a brand's logo should be.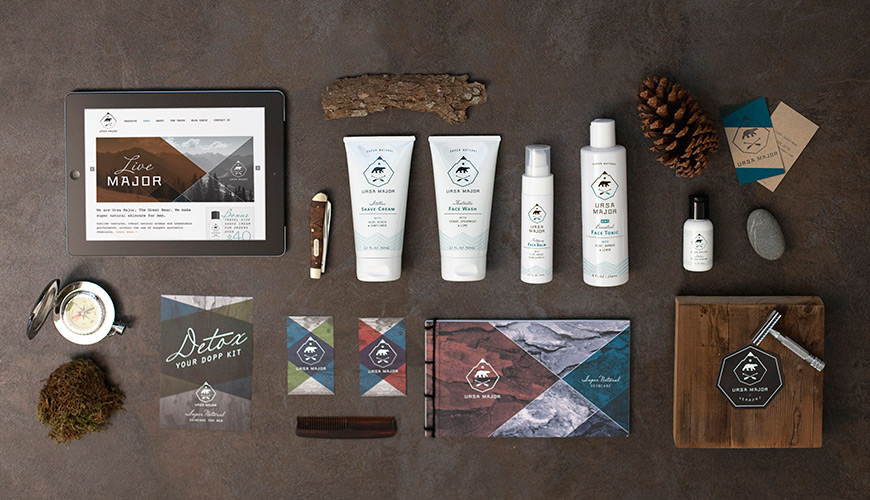 In the wild
Some items to keep in mind when you start the creative process for your brand's logo are how it's used. A logo that may look great on t-shirts and posters may not translate well for your website. You should take into account how you'll be using your brand's logo through all types of creative when starting the design process and consider how that will translate on all levels (social, website, products, etc).
After all, you want the messaging you've worked so hard on to be perfectly clear everywhere!