I thought it would be insightful to share some ideas to help any one that's in the market to hire a designer/web developer for their next project and what you can prepare before starting your search. Since in my experience I've heard plenty of horror stories of projects gone awry or completely out of scope from the initial concept, why not share some starting points before looking to hire your next creative pro?
Who are you? Where are you going?
A lot of times a project comes to a halt before it even gets started when there's no content to work with. I personally enjoy learning more about a client's profession and what their goals are for a project but no one knows more about what they do than you. So before logo concepts or worrying about making sure your website is responsive, start with a simple and clear branding statement. What services or products do you offer? What is unique about your brand that your customers should be really excited about? Why should you be a customer's number one choice?
With a clear branding statement together you have a great starting point with how you want to be perceived. You should be thrilled to get your name out there and that excitement should come across in your messaging to your potential customer base. "Now can I build my website with flaming text and a custom mouse cursor?" you ask. Not quite yet.

Point B
The more of a plan you have in place, and the easier it is to outline to your designer/developer, the more streamlined your collaboration will be. Is your brand already established or are you looking to develop your brand? Do you intend to re-haul the company logo prior to a new website or mobile app?
Each step in the process can greatly effect your final product so it's a great benefit to have a guide in place of what assets you may need from the ground up before sending that email to get an estimate on a project. Prepare a checklist of what you'll need and what your long term goals are.
The more accurate information about what you need now and where you want to be in 6 months – 1 year could help your designer/developer in offering helpful solutions to get you there. It also gives them a better understanding of how to estimate your project and keeps the budget in a good spot!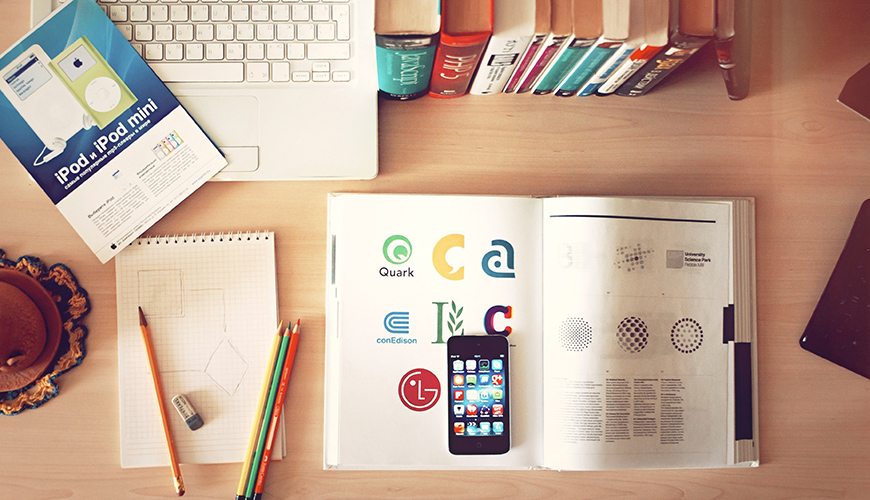 Time to hire?
Now that you have your template in place of what assets you'll need and your branding statement it's time to start the search. If you have a vision in mind it's always great to assemble some examples of what's inspiring you for your project. What elements do you like about a design or functionality of an app/website? It's in your best interest to find someone with a portfolio of work that has great examples of what you're looking for and not someone that's just cost effective.
Try to find the balance between budget and best potential. You'll want someone that invests interest in what you're doing and can offer helpful insights that will help your project. Finding a professional isn't always easy but with the right information already in place to send them, it will make the hiring process that much easier.