Working with new businesses that rely solely on their e-commerce based business is a challenge we welcome. We love the opportunity to help by providing great solutions that will help our client's vision grow. While we never dabble in using templates or "one size fits all" solutions, we do encourage using existing frameworks. The options we consider are open source, heavily maintained within their respective communities, and easy to expand as our client's needs grow.
Looking around for ways to build your e-commerce project? Here's one to consider. Especially if you want all the tools of a online retail store but have a limited budget to work with.
WooCommerce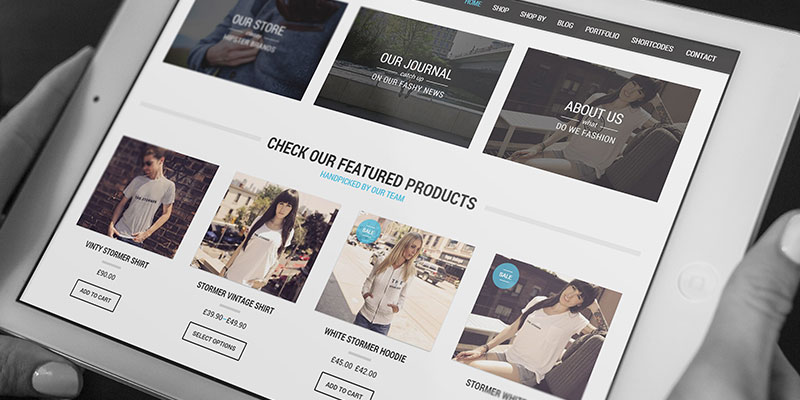 WooCommerce is a great solution to build an e-commerce website for startups. From selling t-shirts to subscribing for samples of craft beer each month we've made use of WooCommerce on a number of projects. The many tools available within the WooCommerce development community offer features to help you scale as needed. WooCommerce is a plugin that integrates within WordPress, a CMS we've chosen to develop a majority of our projects.
WordPress is primarily a content creation platform and it's renowned by SEO experts as one of the most reliable options. It's easy to add and edit body content as well as meta information to ensure that your pages have a strong chance of ranking for specific pages.
Although there are plenty of options available to start up your store we've found WooCommerce to be the most budget friendly. A lot of the features out of the box are perfect for a small online retail shop. There are even some plugins for all the popular payment gateways available to keep you PCI compliant.
Another benefit? Outside of hosting your website there is no monthly charge that goes along with having a WordPress/WooCommerce based store. Both solutions are free to use.
So whether you're a best selling author or small retail e-commerce business looking for help with building your store, let's talk!