Mobile and digital payment platform Square has opened their platform to integrate into e-commerce websites. This enables businesses to sell their products online and through a brick and mortar shop. One unique integration that we've taken notice of is Square and WooCommerce.
A lot our clients prefer WordPress and WooCommerce as a solution for their online e-commerce website. Utilizing Square for a payment gateway offers the ability to sync both offline and online sales from one platform. This simplifies managing and keeping track of all sales.
Apple Pay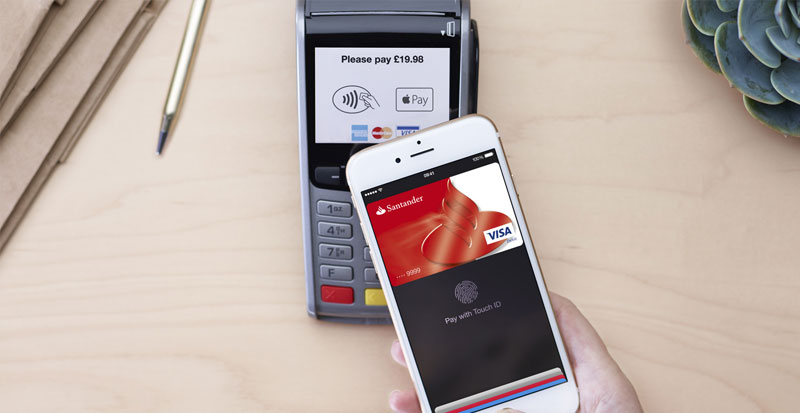 Online payment gateway Stripe notes "Since launch, apps supporting Apple Pay have seen increases in checkout conversion rate as high as 2.5×."
Apple will be bringing the system to mobile and desktop websites by the winter holidays.
Up to now, Apple Pay has worked in two ways. iPhone users could load their credit card or debit card information into the system and then tap and pay with their phone in participating stores. People could also use Apple Pay to buy stuff in iPhone apps without having to type in all of their payment card and shipping info.
The expansion of Apple Pay to websites could have a much bigger impact than either of the previous use cases. Retailers had 20 percent more visits to their mobile websites than their mobile apps during last year's holiday shopping season, according to comScore. And the majority of retail traffic still happens on desktop websites.
This should eventually have some impact on PayPal, the most popular alternative online payment method today in the U.S. The question is how big. It's important to note that Apple Pay users have to own a Mac computer and an iPhone if they want to use the payment service on desktop websites. They also have to be using Apple's Safari web browser.
Google announced at its developer conference in May that it was working to bring its payment system, Android Pay, to websites as well.