You go to see a concert for a certain artist because you have an expectation of what it will be like to hear and see them perform. There's an established connection.
In the 5+ years working with Red Frog Events, one of the fastest growing event companies in the country, I had the opportunity to learn how to design, develop and market an experience in the event industry. Creating that initial connection that draws customers in whether it was for a Warrior Dash event or for Firefly Music Festival.
The marketing and design aspect is meant to engage potential customers in seconds and tell the story of the event visually. What type of event is it? Why is it better than others? Why do you need to be there?
Telling the Story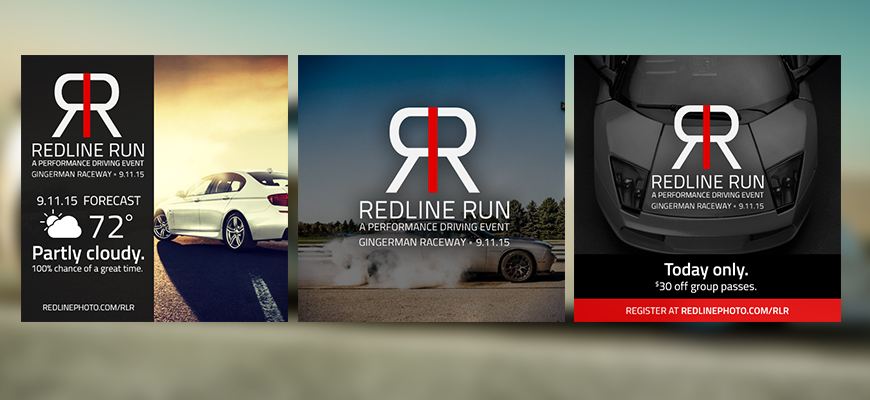 As with any form of marketing it's a great practice to keep messaging and visual elements simple. Draw users in instead of overwhelm with what they should do. Creating a personality around your brand through posts that engage and entice your audience to feel as if they're a part of your brand's community.
An example of telling the story with visuals for an event is the 90's Bar Crawl and 80's Bar Crawl. These two brands have a similar style but the theme is easily communicated through simple and engaging design.
For the event marketing of Redline Run we designed a "style" through our social media messaging that included visuals in almost every post. We found that website traffic increased on average of 48% each day a post or set of posts were published. The social marketing really connected with the motorsports audience over time and was the number one method of drawing traffic for the event's registrations.
From music festivals and mud runs to motorsports and bar crawl events, I've enjoyed finding ways to visually develop an event's brand through unique and compelling design. It's telling the story of the experience and building anticipation. What's your experience?