Want-to-know moments. Want-to-go moments. Want-to-do moments. Want-to-buy moments. They're all micro-moments, and they're the new battleground for brands.
Micro-moments are transforming the way consumers shop. Retailers have to win micro-moments to win omni-channel shoppers. As we head into the holiday season, it's more important than ever to rethink how your design is engaging your audience.
Plan for omni-channel shopping
Retail giant Target also learned something new about its customers recently. Following 2014's successful Black Friday, Target discovered that 98% of their guests were shopping digitally and three-quarters were starting their experience on a mobile device. For the first time, Target strategically declared mobile as its new front door to the store. Casey Carl, Target's chief strategy and innovation officer, called this revelation "a seismic acceleration." Like Macy's, the retailer decided it was time to reassess its internal structure.
"We [had] to rethink fundamentally how we design the guest experience," explains Carl. "It's not a store experience or an online experience; it's a mobile-first experience."
Target brought its online, in-store, and mobile teams together to create a "digital-first organization." The new team curates its merchandise for maximum shopper ease, and marketing dollars are invested where the majority of Target guests are shopping—online, especially on mobile.
Winning the intent-driven consumer moments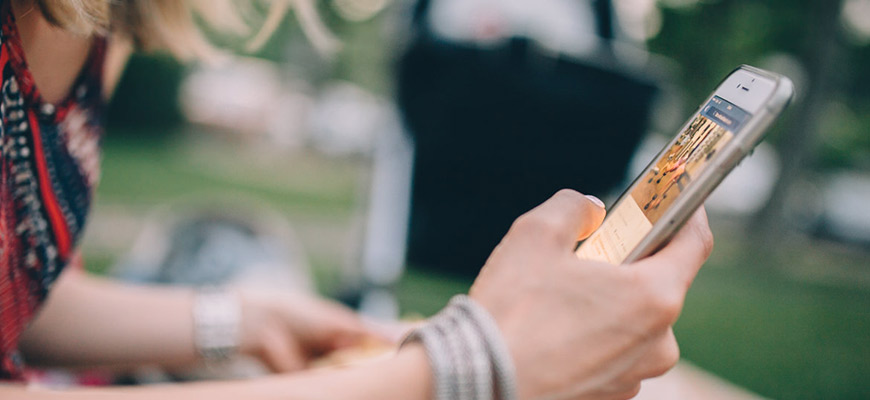 Companies that take steps toward becoming fully moments-ready are reaping tangible returns from both mobile investment and overall marketing investment. Brands like those mentioned above have figured out how to remove the friction for their customers in order to fulfill their needs anytime and anywhere.
Being there on Mobile
When someone picks up their mobile device, chances are they want to learn, do, find, or buy something right now. Whether in the form of searches, app interactions, mobile site visits, or even YouTube video views, these micro-moments happen constantly.
And being there on mobile can drive big results and build a competitive edge for your brand. Here's why:
Many consumers aren't brand-committed. Ninety percent of smartphone users are not absolutely certain of the specific brand they want to buy when they begin looking for information online.
You get a shot at your competitor's customers. One in three smartphone users have purchased from a company or brand other than the one they intended to because of information provided in the moment they needed it.
Your presence can drive brand awareness goals. Studies have shown that you can increase unaided brand awareness by 46% (or 6.9 percentage points) simply by showing up in mobile search ad results.3And more than half (51%) of smartphone users have discovered a new company or product when conducting a search on their smartphones.
What about small business?
Whether you're a startup of two or an established brand with 100+ employees a shift in consumer trends is vital to continued growth. Since many consumers aren't brand-committed as mentioned above it's just a matter of being visible with clear messaging and an intuitive experience for customers to research and more importantly… buy.
data credit: ThinkWithGoogle