We've given you the rundown on how to build a fast, minimal, mobile website. But why are these elements so important? For every second a user spends on your site, a minimal web design may be the difference between a visitor staying or going, and buying or leaving. Let's talk about how less is more.
First Impressions
It only takes a user about 50 milliseconds to form a first impression on a website1. You can't read a blog, an about section, or even a heading in that short amount of time; the website's design is the viewer's first impression.
Not only is the design a site's first impression but a website is also the visitor's first impression of an entire brand. This plays a major role in conveying brand reliability, as 48% of users have reported that they consider website design as the top factor in judging a business's credibility1.
Certainly, a website's design is valuable, but why is a minimal web design best for a positive first impression and overall functionality?
Minimal Web Design: Do it for the Users
The bottom line is that users go to a website for an answer or relevant information on what they are looking for. A simple and minimal web design allows them the ease to do so without sifting through unnecessary filler content.
Engagement
When users clearly see what they're looking for, they will likely click it. They then may read or continue interacting with relevant content. However, if users have spent half a minute on your site and are still struggling to find a lead to what they are looking for, they may try their luck on a different site.
Thus, the importance of a minimal design. Features such as a visible, central header menu on a page presents options to visitors, even without them clicking for drop-down menu options.
However, there still are effective ways to add enticing features, beyond just menu options, to your site. Intentional items like informative videos, a clean products/service display, or a relevant company update are features that may also boost user engagement. The goal, though, is to ensure you are not overusing filler content that inhibits usability.
Usability
It pays to have clear and accessible options for users, as an effective overall UX design can boost your website's conversion rates up to 400%1. 
A minimal web design is typically categorized by negative space, large images, and bold typography. These three features are the key to optimizing UX because the user is strategically drawn to relevant content. In addition, a responsive design on mobile and desktop ensures these items are easy to see and select.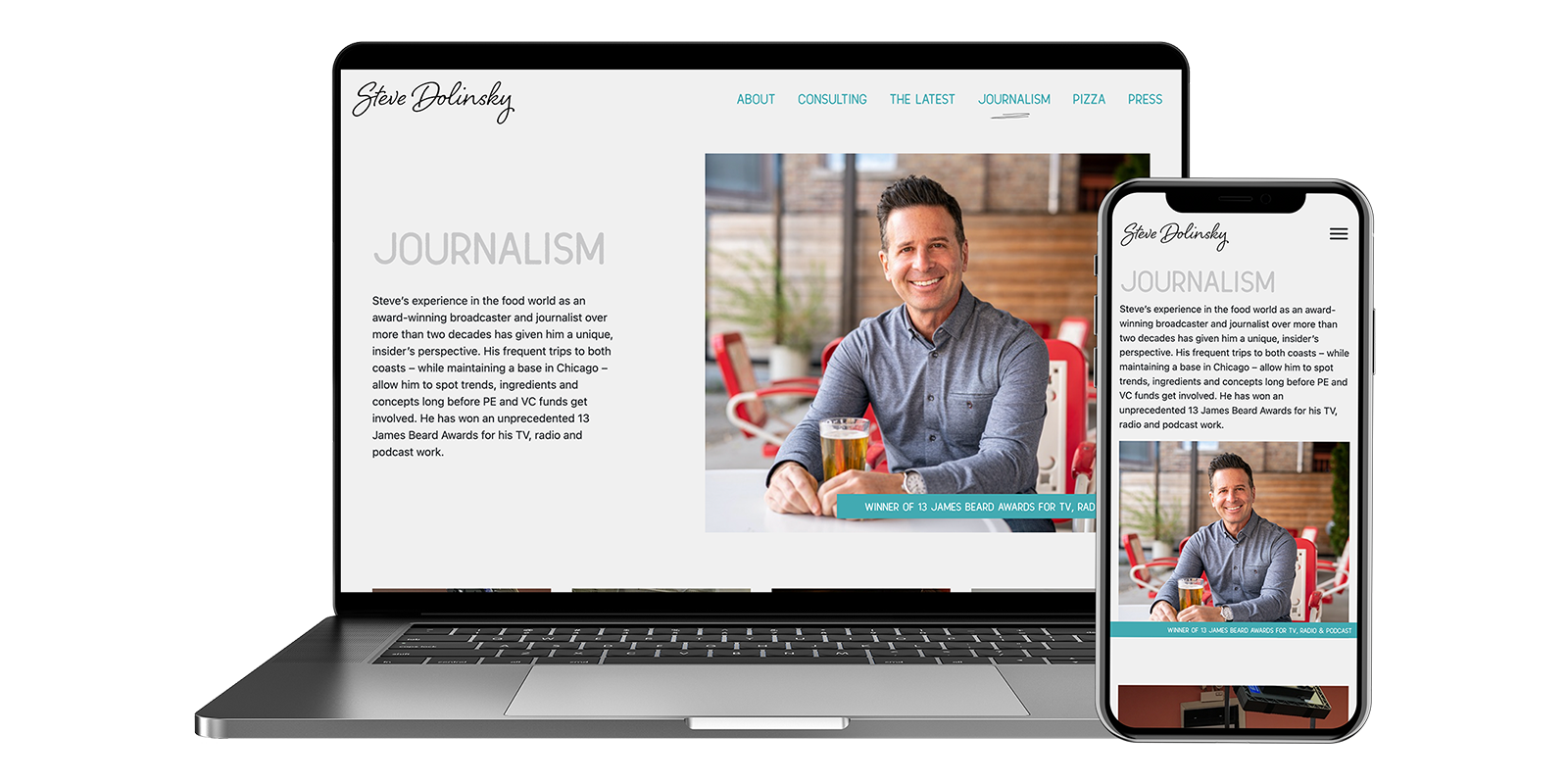 Simple Stands Out for SEO
In order for conversions to occur on your site, you need to get traffic on your site. You're in luck because minimal web design helps with that too. Specifically, a minimal web design contributes to bolstering SEO through fast site speed and easy-to-crawl content.  
Minimal Web Design & Site Speed Success
With minimal content and simple design elements, your site typically will run faster. Users appreciate this as 88.5% of website designers believe that slow loading is the main reason people leave websites2. 
Similarly, the faster the better for ROI. Google and Deloitte 55 conducted a survey in which they found that a faster load time, even by just one-tenth of a second, resulted in higher conversion rates. Specifically, an 8.4% increase on retail sites and a 10.1% increase for travel sites2. These small changes have a big impact. With a minimal design, you can ditch the unnecessary plug-ins and animations, speed up your site, and everyone wins. 
Make Crawling a Breeze
Finally, a minimal web design is easy for Google to crawl for keywords. A small quantity of content and simple page layouts make it easy for Google's bots to find your site's relevant keywords and rank you for them. As long as you design and deliver your content development and keyword strategies on your pages, a minimal web design will support your SEO goals.
Let's Do It
Minimal web design is the move. In fact, 88.5% of website designers reported that minimal design elements are currently the most popular trend2. Similarly, 84.6% of web designers argue that a crowded web design is the most common mistake made by small businesses3.
At FYD, we don't want you to get left behind in the trends or lost in the content. Our team can help you build and execute design and content strategies that helps your brand stand out. Let's talk.
---
References
1 Georgiev, D. (2022, August 5). Web design statistics, trends & predictions [2022's update]. Review42. https://review42.com/resources/web-design-statistics/
2 Bleu, N. (2022, August 29). 37 latest web design statistics and trends for 2022. Bloggingwizard.  https://bloggingwizard.com/web-design-statistics/ 
3 Fitzgerald, A. (2022, September 28). 25+ web design statistics that are essential to know in 2022. Hubspot. https://blog.hubspot.com/marketing/web-design-stats-for-2020