I recently had the fun challenge of testing my Illustrator skills with the branding of an event put on by SnowDay DC.
In discussing the overall style and theme of the inaugural event we thought that highlighting some of the fun aspects we recall of the nineties in an illustrated style would project that concept well.
If you were to Google 90's photos the results… are not pretty. Stock photos are not much better. So we knew in order to showcase the fun and overall theme of the event a custom design would be the best route to go.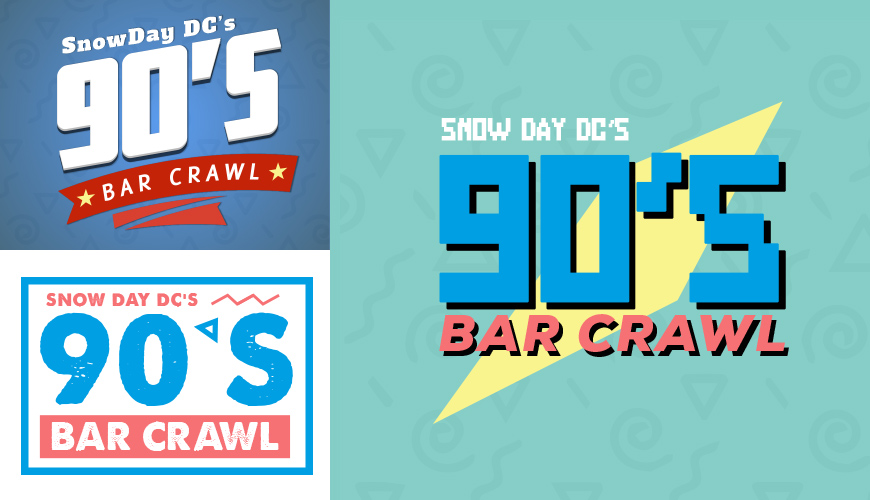 Starting with logo concepts I assembled a few rough ideas that drew from graphics of the period and we refined, combined, and tweaked to establish a logo that fits the theme and contained clear messaging. Much like I mentioned in my branding post, having the right visuals in place was key to how the rest of the assets would follow. This actually made illustrating the graphics used on the website that much easier.
For the site design, I wanted to display a more literal concept that the event is a bar crawl. Each building/bar contains a reference to that era and it was fun choosing which characters to add within the scene to really try to bring the whole experience together.